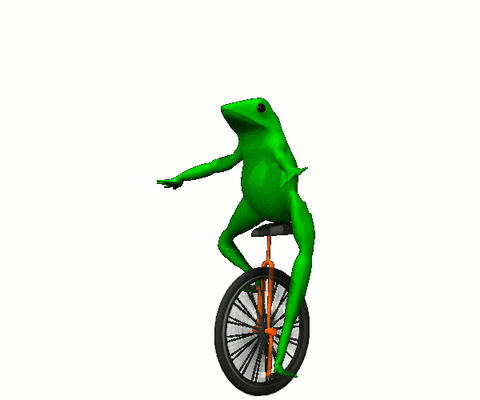 Waddup.
That was the dead meme, so here's the dreams.
I have work tomorrow but I wanted to get a post in before polls open tuesday night - so here goes.
Conclave
It needs re-evaluated. Everyone has addressed over the last few years that it isn't working as intended - it's inactive and can't hold a active membership. That said, we need to address the root issue - The conclave isn't fun.
It's not fun to be in, there's too little cases and the cases that pop up usually have little meaning or are a dramafest. It's not worth it to most people to sit on it for months at a time and be barred from otherwise participating in the government when you'd be lucky if you use your office once a year. There hasn't been a single Conclave case of significance in my entire first term.
Perhaps we need to evaluate our options, and I won't claim to have a grand plan in this thread - but I do find the idea of a 'roll' of potential qualified judges, without a constant commitment to it, more appeasing than committing several community members to the pits of inactivity during however long the Conclave's current lull it.
RP
Some people want stronger government involvement in RP. I don't - which is fine. Call me a traditionalist, but I don't see it as my job to regulate roleplay as Delegate. If anything, I find the lack of regulation and involvement by the regional government in RP as a positive thing and part of why we have such a engaged and free-flowing RP base.
Weekly TG's
I started these up, and (real life permitting) have been trying to push them out as close to every week as I can work with. These have been, in my opinion, a great addition to TEP and I will keep them.
Activity
Without being a buzzkill, this is anotherone I don't have a answer to. Everyone comes into this office gaurenteeing some efforts to improve RP, me included. Some have worked, most haven't. NS in itself and TEP by proxy experiences a up-down motion yearly in terms of activity. There is absolutely a documented summer lull as people are out and about that should partly right itself come Fall as the majority of the playerbase is back in school/college and thus on their computers more.
What I can do about this is continue my weekly telegrams, and what we can do about this is continue to engage the people on our message board. Give them the push they need to register and join our awesome community.
Complacency
Ben kinda touched on this, but we have a issue in TEP. We're complacent. Think about it - We have a very stable government, have had one for going on a decade now. We aren't trying as many new things as we need to, We aren't open to new things, and we aren't looking at things from a different point of view.
Perhaps some would consider me a card carrying member of the 'old guard' (how time flies - I honestly considered myself relatively new up to recently), but that doesn't mean I'm not afraid to try things. I may not have the ideas of a fresh mind, but I absolutely invite the fresh minds among us to share those ideas with me. We need to try new things, break the mold, and see where it takes us. Because I have a obligation not just to myself and the "old guard", but the new generation of TEPers that very soon will be taking the reigns of this region (Depending on the results of this election we'll see how very soon very soon is :P). And without them and those that come after them, we'll be nothing.
I'll answer any questions here as always, of course.