Suicide attack kills 102, wounds 324 in Debalako Market
Three terrorists with bomb vests struck Debalako Market at 12:00 PM local time
TILLANI - Three terrorists with bomb vests walked into Debalako Market in western Tillani and detonated them during peak hours, slaughtering 102 innocents and wounding another 324. Among the dead include many women and children, as well as a large number of Abakamoso National Army soldiers. Several Matamban citizens were wounded.
No group has claimed the attack, though Abakamosoan officials suspect the attackers were members of the Abakamoso Republican Front (ARS), the terrorist organization that has been targeting civilians since early 2011. The National Police have arrested several suspected ARS members in connection with this horrific attack.
President Dagmawi Melaku condemned the attack and ordered an increased police presence in marketplaces across the country. He also called for renewed offenses against ARS controlled villages and towns in the Abakamosoan countryside.
In retaliation for the deaths of so many civilians and military personnel, the People's Air Force dropped bombs on ARS encampments in the surrounding areas of D'hana Ozak. The former capital has been a stronghold of the ARS since the first attacks began.
Matamba swiftly condemned the attacks as well, and has pledged military assistance to help fight terrorism across Abakamoso.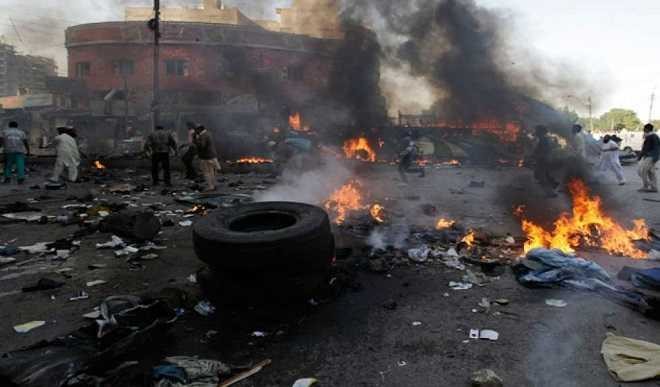 The bombs were detonated at peak business hours in the market, causing massive loss of human life.