THE TOURNAMENT OF SAINT MARTA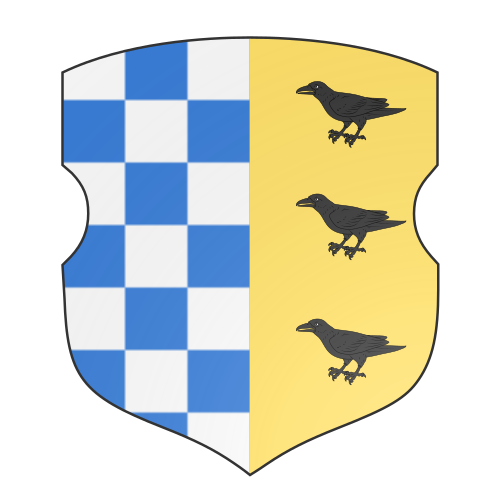 Casilló y Réal, the Chivalrous State, the land of the Eagle and the Knight, extends its invitation to all honorable and chivalrous nations to the Tournament of Saint Marta of 2022.
The Tournament of Saint Marta was founded in 1755 as a competition between the various feudal territories of the nation. To keep the traditions and skills of the Corric Knight alive, the Tournament is held every two years in the Duchy of Avantana to much fanfare and revelry. Historical Armored Martial Arts trace their roots to this time-honored spectacle of bravery, skill, endurance, and prowess. Today, it is the crowning title of the sport worldwide. Many men-at-arms have aspired to winning the Tournament, but few ever become true champions. The Tournament is a full-contact armored event and all teams are required to pass rigorous physical fitness, insurance, and equipment reviews before participation. No lethal action, incapacitation, or dismemberment is allowed and any rulebreakers are summarily detained for dishonoring the event.
Join the chivalry of Antora in the Avantana Hastilidium, the most modern and expansive HAMA facility in the nation, for a week of daring spectacle and feats-of-arms from interntional competitors. Competitions of jousting, wrestling, melée, and duels await those teams that qualify for the honor of facing off against the best warriors Urth has to offer. The grand prize includes the Knight's Crest trophy, to be taken home by the victorious team until the next tournament, Champion Belts for each participating athelete, and a sponsorship deal with the Madigá County Smithy, the most famous purveyor of quality armor in Antora.
The Tournament
The Tournament will take place between March 1st and March 5th, 2022, on Urth. The actual forum posting will be around this time but not totally synced to give us more time to work with. It has three main events and a fourth bonus event. Each event will give teams oppertunities to earn points, with the team with the most overall points naturally winning.
Jousting is the first competition to take place, and will follow a bracket-ranking system. Four competitors from each team face off individually against a gauntlet of other competitors until one can be crowned the official champion of the event. Winning the jousting competition will award a team with 50 points, while the points earned by the participating atheletes will also be counted.
The second competition is wrestling, which pits individual atheletes against each other in a bracket format similar to jousting. Winning a match of wrestling will award a team 2 points, winning the entire competition awards 30, and atheletes can score single points by impressing the judges with technique.
The third competition is the melée, which is the most popular event. Twelve atheletes from each team ace off in a round robin rotation, with each team fighting three other teams over a two day period. Atheletes can earn points by successful defensive or offensive techniques, eliminations, and captures. Winning a melée match awards three points. The teams that win at least two matches will face each other, and then the pair of the most successful teams will compete for the final victory, which awards fifty points.
Dueling is the fourth event. They are a secondary competitin between randomly-picked individuals from different teams. Duels take place in between matches and events to provide continued entertainment and experience for the atheletes. While duels have no inherent point value, the number of them an athelete wins can be counted towards breaking ties. If teams have grievances with each other, they are allowed to settle them through duels, the loser of which recieves a negative point penalty.
Rules
All teams must have 30 members: twelve melée fighters, four jousters, four wrestlers, and ten reserve players.

All teams must have at least one independant sponsor and the sponsorship of their native nation to ensure parity in funding, training, and equipment.

Atheletes may be of any race and species and gender and creed so long as they swear on their honor they will uphold the practices and traditions of the competition and that of Antoran chivalry for the duration of their participation therein.

All atheletes must pass a physical fitness test, an insurance review, and an equipment check.

All equipment must be sourced before the Tournament and meet the Administrative Board on Armored Martial Arts standards for protectivity and usability.

The Tournmanet is non-lethal but full-contact. Effort must be made to keep participants alive and functioning.

Any obvious attempts, or potential attempts, to kill, maim, paralyze, harm, or otherwise incapacitate an opposing player will be met with the disqualification of the offender and a negative point penalty to their team proportional to the offense. Fines are permitted for grevious offenses.

Any obvious or potential attempts to cheat, rig, defraud, decieve, weigh, or otherwise harm the integrity of the competition and its presiding officials will be met with the instant disqualification of the team in question and their banning from the Tournament for two seasons. Fines are permitted for grevious offenses.

Each martial event will be subject to their historical and traditional rules as according to the ABAMA and will not be scored or judged based on the traditions of participants native nations.
OOC Rules
All atheletes require names so that they can be referred to properly.

Teams must be submitted by qualifying nations by February 15th.

Teams must have livery; your nation's colors or flag or coat of arms are fine.

If you want certain atheletes to specialize in certain areas, please include that information so it can be used.

Deciding what teams win what will be a combination of RNG and roleplay.

Please request if you would like your jousts simulated.
To Qualify:
Remember, this is the national sport of a semi-feudalist constitutional monarchy with a culture that revolves around honor and chivalry. They will be picky about who participates. A modern democracy or former colony of an empire is unlikely to have chivarlic history, as well as socialist revolutionary states. That being said, if you have the traditions and history mostly down, this competition can be a good bit of worldbuilding to help flesh things out! While the main focus is going to be on Novaris, other countries from around the world are encouraged to attend if they have knights already.
Your nation must have an established tradition of chivalry that exists into the modern era to provide a reason you are participating in a fuedalist sport.

Your nation must practice on some professional level the sport of Historical Armored Martial Arts in order to have a team to nationally sponsor.

Your nation must not be overly authoritarian in order to conform with the chivalric ideals the tournament is founded on.
Other than that, please feel free to join in!