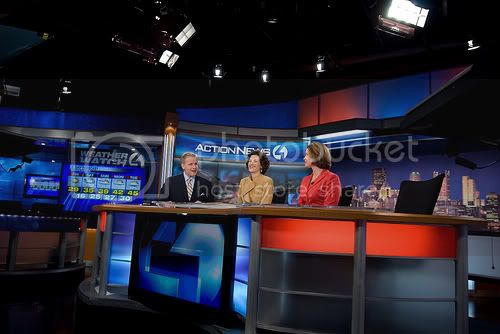 Good evening and welcome to this nightly broadcast of the Allegheny State Media Network!
The senate has passed a bill that will completely restructure the Allegheny Defense Force. This new bill will create a much larger military force that will have the ability to be wielded in a offensive manner and also giving the Senate and President power to declare preemptive strikes on targets deemed dangerous to Alleghenian security. This bill will allow a large portion of state funds to be appropriated to weapons design and manufacturing, it also requires that all males who reach the age of 18 must serve a mandatory two years in the Armed Forces. The bill will now be passed along to the office of the president to be signed into law, once signed the law will be immediately implemented and restructuring is scheduled for the next coming weeks.
In other news a large source of uranium was accidentally discovered by Clarion Mining Corporation, the federal government was quick to purchase the new find off of C.M.C. Robert Doyle expressed anger at being forced to sell his new find, according to him government officials were instantly in his office threatening incarceration if he didn't take the check and in his words "Shut up." According to Mr. Doyle's aide, Mr. Doyle burned the check and stormed off allowing the government to take the find.
We asked for an official comment and Doyle responded with this: "This nationalization of a new resource is illegal under our current laws. That Uranium belongs to C.M.C, you can guarantee we will fight this in the courts.
Meanwhile scientists and mining contractors working for a new state run corporation are crawling all over the site and pondering on what they will use it for. A government scientist had this to say: "What can we do with it? What kind of question is that? That information is classified."
It's no secret the government has been searching for a way to create radiological weapons for years now, the question now is how long will it be till The Republic of Allegheny has The Bomb.
That concludes this evening broadcast of A.S.M.N, Goodnight!