— Begin quote from ____
An Invitation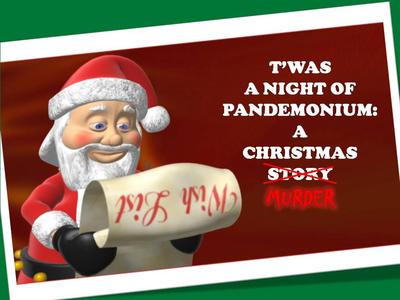 [hr]
Osiris Invites You to
A Red Christmas Celebration (Character RP)
If you love RP, Christmas and a Who Dunnit Mystery, you will love our http://w11.zetaboards.com/OFO/topic/11469617/
[hr]
Premise
On the afternoon of the 24th, guests arrive at Memphis Royal Palace to celebrate Christmas and are to be promptly shown inside by palace attendants. In the middle of the Crystal Ballroom sits a large Christmas tree for guests to place gifts for the Secret Santa event. For the remainder of Christmas Eve, the palace gates shall continue to remain open for guests to arrive while food and entertainment is to be provided by servants. Security shall be tight, as regional elections loom, high level officials and figures are expected to attend. On the stroke of midnight, when Christmas Day arrives, the gates shall close and the celebration will convene until mid afternoon on Christmas day.
However, unknown to all, amongst them is a killer intent on delivering one last Christmas present to unsuspecting victims. In the RP you will take control of a (or multiple) celebration attendee(s). How your character(s) fits into it is all up to you. Will you be a noble trying to rise in interregional social prestige? or an official with dreams of high office? Or just simply a clueless party-goer with no clue what their up for? The choice is yours.
To win is to either catch the murderer or survive till the party's over. Good luck.
— End quote