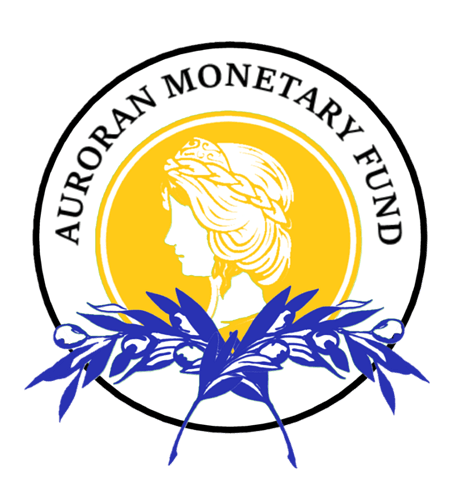 AURORAN MONETARY FUND
Auroranischer Währungsfonds | Putea Moni o te Orora | Fondo monetario de Aurora | ავრორას სავალუტო ფონდი | Auroriaansk Monetêr Fûns
[hr]
.
[justify]The Auroran Monetary Fund (AMF) is an organ of the United Nations of the Auroran Continent (UNAC) which provides low-cost finance to nations in and around Aurora. Our objectives are to ensure balance of payments stability and promote economic growth through infrastructure development. The AMF consists of the Auroran Financial Stability Fund (AFSF) which helps nation struggling to pay for imports and the Auroran Infrastructure Fund (AIF) which helps nations build infrastructure.[/justify]
.
[justify]The President of the AMF is currently Locklyn Le Roy, former Prime Minister of the Oan Isles. He is assisted by two Vice Presidents who are each responsible for the AFSF and AIF. The General Assembly (GA) consists of voting shareholders (member states of the UNAC) and it has supreme authority over the organisation. The President, Vice Presidents and Board of Directors carry out the daily running of the AMF and are accountable to the GA and UNAC government for the running of the institution. [/justify]
.
[justify]The headquarters of the AMF are seated in Tokapa. The AFSF maintains an office in Culoria, Oscrelia and the AIF has an office in Baecca, Valerica. The AMF aims to provide nations with effective policy advice, institutional support and provide information on trade and economic affairs of the continent to help policymakers across the continent. We work closely with institutions such as the Auroran Central Bank, the UNAC Commissioner of Finance and the government ministers for finance and economics in member states to coordinate economic and trade policy. [/justify]
.
[justify]This portal will serve as the official point of communication with the AMF and its subsidiary funds. For further information refer to
Auroran Monetary Fund - TEPwiki
. [/justify]
[justify].[/justify]
[justify]LOAN APPLICATION[/justify]
[justify]To apply for a loan please fill in and post the form below. [/justify]
[justify]

**Application for a loan**
**Nation:** [INSERT NATION NAME HERE]
**Project Name/Reason for loan** [INSERT NAME OF THE PROJECT FOR WHICH YOU ARE APPLYING]
**Project Description/Loan request reason:** [INSERT LOAN REQUEST OR PROJECT DESCRIPTION]
**Amount:** [INSERT AMOUNT REQUESTED]
**Duration:** [INSERT LENGTH OF THE PROJECT. IGNORE IF NOT APPLICABLE]
**Government budget:** [INSERT THE BUDGET OF YOUR NATION'S GOVERNMENT] 
**Balance of payments:** [INSERT YOUR BALANCE OF PAYMENTS GAP I.E. SURPLUS OR DEFICIT] 


For any other communication, for instance if you would like to cooperate with us or ask a question, feel free to post below. We look forward to hearing from you. [/justify]