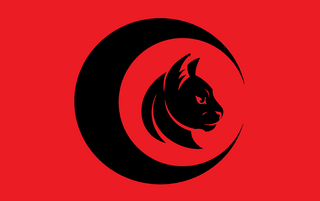 Embassy of Packilvania
Welcome to the embassy of Packilvania. This platform can be used for formal diplomatic communications and discussions.
A brief summary on our country:
Packilvania is an independent nation-state located on Yasteria Major which borders Allegheny, Tissandra and Kalatya. With a population of over 1 billion people we are, by far, the most populous nation on Urth. With a GDP of over 10 trillion KRB, we have the 3rd highest economic output on Urth. Our military budget of over 315 billion KRB gives our nation the top 4 military budget on Urth. Wielding a nuclear weapons stockpile of nearly 2,000 warheads, not only are we a nuclear weapons state but we have the largest in the world. As the heart of Paxism and one of the oldest civilisations on the planet, our history spans millenia. After liberating ourselves from communists and humans, our hereditary Sultan rules the nation with absolute authority and benevolence.
A brief summary of our foreign policy
Packilvania does not respect or acknowledge the International Forum (IF) or its conventions. We believe that the IF is a vehicle by which so called democracies perpetuate colonialism over the nations of the Urth and impose their corrupt values on the Urth. We believe in dictatorial authority and racial purity and we will align ourselves with nations who share similar values. As such, we are willing to enter into discussions with such nations to establish formal diplomatic relations, military alliances, trade partnerships, currency swap arrangements and travel agreements. Furthermore, we consider West Yasteria Major to fall within the sphere of influence of Packilvania and we will take measures to ensure that this area is protected from alien encroachment. We require that nations that enter into agreements with us to recognise Lyon as a part of Packilvania or to not recognise it as an independent nation. Please go to the Key Programs section for more information.
A summary of relations with foreign nations
We maintain formal relations and partnerships with the following nations:
Great Morstaybishlia

Kalatya

Iphelklori

Nystatiszna
We have tense, strained or difficult relations with the following nations:
We have enmitious relations with the following nations:
Free Pacific States

Vekaiyu

Lyonese Secessionist Rebels

Sokala
Key officials
His Imperial Majesty, Sultan Namdun III is the reigning hereditary head of state, commander in chief of the armed forces, head of Paxism in Packilvania and head of the house of Bedon (the ruling family of Packilvania).
His Imperial Highness Crown Prince Thumim a-Namdun Bedon is the heir apparent and a senior adviser to the Sovereign.
His Imperial Highness Prince Luwadeen a-Harim Bedon is the Prime Minister and head of government.
His Imperial Highness Deputy Crown Prince, Abuyin a-Namdun is the second in line to the throne.
His Imperial Highness, Prince Alwadun a-Jibrael Bedon is the Minister of Foreign Affairs and handles the foreign relations of Packilvania
Key programs
Foreign Military Assistance Program
The Packilvanian Foreign Military Assistance Program (FMAP) is a non-aggression and military resource sharing Pact of the Packilvanian government. If you sign up you get access to the Packilvanian Foreign Legion.
The Packilvanian Foreign Legion (PFL) is basically an army for hire. We provide the soldiers and the commanders (including handling all their training). In return, your country must pay a fee based on what you want the soldiers to do, how long you want them around and how many of them you want.
For example if you want soldiers to invade another country, you pay extra. 10,000 soldiers will cost more than 5,000 soldiers. If you want soldiers for 20 years, it will cost more than if you want them for a brief operation.
If you want to be part of this program, you have to agree to the following conditions:
You will never try to use PFL soldiers against Packilvania or our strategic interests

You will recognise Packilvania as a sovereign institute including recognizing Lyon as a legitimate part of Packilvania

You will remove the Packilvanian Expeditionary Force from your terrorist watch lists (if you have them on such a list).
The benefits of the PFL are:
that you get an army without having to go through the politically tumultuous process of hiring one yourself.

PFL soldiers are completely loyal and obedient

PFL soldiers are well-trained, resilient and efficient

PFL soldiers are under the command of some of the most elite, battle hardened and experienced commanders on the planet

We handle all the discipline so you don't have to worry about it

We also provide strategic advice for the best way to get the most out of your soldiers
Weapons and vehicles come separately. You can either purchase the weapons or borrow them for a fee. The Packilvanian Armaments Corporation is responsible for all the weapons and vehicle needs you may have. The full catalogue of weapons is available on the following website: Packilvanian Armed Forces - TEPwiki. Please note that the catalogue is under construction and more details are being added. If you sign up to PFL you have to use PAC systems for PFL forces.
Member states of PFMAP have to also sign up to the Reconciliation, Mediation and Arbitration Protocol (RMAP). This means that if you have a dispute with another PFMAP member state, you have to try and resolve your difference diplomatically first, before we allow you to use PFL forces to attack that nation. We don't mind wars between nations, but we want you to try diplomacy before war.
If you want to participate, send us a letter and we'll get back to you at the soonest.
Preferential Market Access Program
The Preferential Market Access Program (PMAP) was created with the intention of strengthening economic ties between Packilvania and foreign nations and providing mutual prosperity.
Packilvania and the nations who sign up agree to the following:
Mutual diplomatic recognition (including recognizing Lyon as part of Packilvania)

Lower tariffs

Reduce non-trade barriers

Reduce barriers to establishing businesses in our respective nations

Reduce barriers to buying and selling property in our respective nations

Reduce restrictions on commercial, tourism, study and work travel of people from our respective nations

Recognise intellectual property in our respective nations

Currency swap. We only accept Packilvanian dinars but to get them most people have to buy them directly from the Packilvanian Currency Exchange Bureau. If you sign up to PMAP, we will exchange a fixed amount of dinars and your local currency, which is a lot easier.
The benefits of this program include the following:
You get access to the third biggest economy in the world worth over 10 trillion KRB

You get access to Packilvanian exports

You get access to one of the most prosperous and fastest growing real estate development sectors in the world

You face fewer challenges when doing business in Packilvania
To participate, simply send us a letter and we will get back to you as soon as possible.
Additional resources