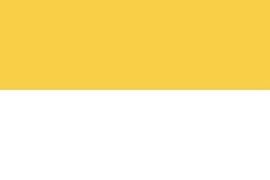 Schleschen Auswärtiges Amt
"Um Freiheit zu suchen, hoffe auf Gerechtigkeit."
-George W. Gray
Welcome to the Foreign Affairs Office of the Federal Republic of Schlesia. Our state is a newly independent republic in West Novaris, bordering Karolingia to the west, and Aponivia in every other direction.
Our current government is rather temporary, and many members of the legislature and high government are currently being elected. When the government has been fully filled out, the Acting President George Gray shall step down to run in the first Presidential Election of the Federal Republic of Schlesia.
Our humble state is willing and grateful to accept diplomatic relations from any nation wishing to extend their hand in diplomacy. Details shall be included below.
We are willing to accept diplomatic relations of:
• Mutual Recognition
• Embassy Exchange
• Economic Support
• Military and/or Economic Alliances
We are willing to consider offers of:
• Trade Deals
• Foreign Investment
• Other (Please Specify)
For additional information or request, please contact:
Erika Voss,
Bundesminister des Auswärtigen,
Schleschen Auswärtiges Amt,
Bundesrepublik Schleschreich
Sent from my TI-84 Plus CE using Tapatalk