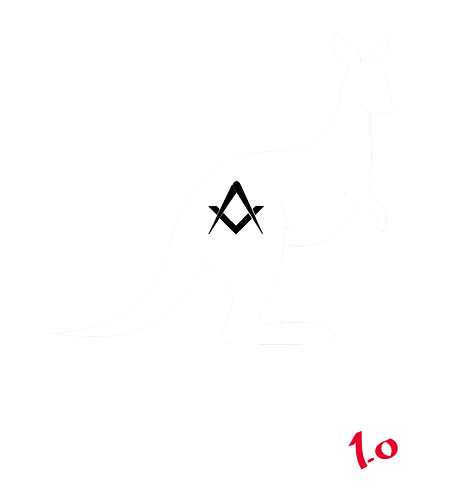 MERLOGATE 1.0
knock knock - is this thing on? Cool.
Hey everyone. I'm honoured and immensely grateful to accept the nominations presented to me for a delegate campaign. I have thoroughly enjoyed my time thus far in the executive, and I hope to bring more to the region through a delegacy. The following will be an overview of my goals and an outlook for the delegacy over a hypothetical four-month term.
---
THE EXECUTIVE BRANCH
---
I don't see any compelling reasons as of yet to alter the current system in any significant fashion. I would instead, if elected like to push for several more minor changes that I believe are reasonable and already popular.
I would be in favour of abolishing the position of 'Chief Minister of Regional Affairs'. I believe the position has served its purpose, but is currently a bit of a grey area and isn't really utilized. I would instead shift that responsibility to the Vice-Delegate, who will act in much the same fashion, loosely overseeing ministries, ensuring things are moving as they should and acting as an authority where the delegate cannot.

While we're at it, I would make a minor cosmetic change and remove the "Chief Minister" titles from WAA and FA, and simply replace them with simply 'Minister'.
I will of course oversee a Cabinet shuffle in some form as all delegates do, though I have great confidence in each of the currently incumbent cabinet members. Another candidate has advocated for the removal of the Cabinet in its current form, I vehemently disagree with this idea. I am of the belief that the Cabinet is one of the Delegate's most trusted inner circles, and firmly believe that each member of the Cabinet should continue to have an influence on the day-to-day management of the executive. If I am elected, the Cabinet will not be pushed aside and will remain the heart of the executive.
I hope to spring new life into particular ministries if elected, most notably UTEP and the Ministry of Culture, which has been a little quieter than in times past.
In the MoC I hope to engage with the wider community and figure out what sort of events they would like to see, whether that be game nights, hunger games, interregional festivals or anything suggested. Culture plays a large role in our regional identity and I hope to utilize it as a binding tool to bring each part of the community closer together.
For UTEP, I will consult with members of the executive, notably the newly formed Cabinet to discuss how we can breathe new life into the program. I believe both the RMB RP and Urth communities can provide significant additions to its libraries and we should encourage those communities to preserve their histories and stories within UTEP. UTEP can be utilized as a tool to educate the new generations of TEP, I think it simply needs both committed leadership and a kick up the butt so to speak.
Call me biased but I believe the Outreach Ministry has done really well in this previous term, especially thanks to their incredibly attractive and likeable Minister. I want to continue the path this Ministry is on currently, and hope to replace myself with another individual who is dedicated to its cause. Outreach should continue to work with modernising our dispatches, helping to boost recruitment and acting as a loudspeaker for government programs and community efforts. I would also like to ensure the Ministry of Outreach oversees the ongoing Honours Wall initiative, perhaps with some further refinement and discussion.
So too has the Ministry of News done well. EPNS is up and running once more and I hope the MoN can continue on it's current trajectory. The MoN should work closely with the Ministry of Outreach and Ministry of Foreign Affairs to increase its reach both internally and externally.
---
FOREIGN AFFAIRS
---
While I'm certainly not a veteran of Foreign Affairs, I believe I have caught myself up to speed quickly, and have carved out my own set of beliefs regarding The East Pacific's role in FA matters. I consider myself fairly neutral on R/D, and my allegiance is to our region (to the republic, to democracy!) only.
If and when I am elected, I will take a closer look at our current treaties and confer with the Foreign Affairs Council regarding their status and how they benefit The East Pacific. I currently have no plans to repeal or alter any treaties.
As Delegate, I will hold a zero-tolerance policy on those who seek to harm our region or our allies. We will not tolerate attacks on our allies, regardless of R/D stances and moral justification. We have a duty to uphold our treaties and stand by our allies and friends, and I will do just that.
That said, I wish to be level-headed on Foreign Affairs matters, and I rest assured that our Foreign Affairs Council is full of outstanding and capable individuals from all backgrounds. They will, as with any Delegate play an absolutely vital role in our region's Foreign Affairs matters. Foreign Affairs should and will be handled with a level head. TEP will not resort to mud-slinging to make its points. Despite how intense things can feel and be at times, it is always best to take a deep breath and act with a clear mind. Outbursts and snap decisions often do more harm than good.
---
WORLD ASSEMBLY AFFAIRS
---
I don't plan nor foresee any real changes to this area. If elected, I will continue the policy of democratic voting regarding resolutions. I will add that if elected, neither this region nor myself will be coerced or bullied out of following this tradition to serve the wishes or benefit of another region.
---
EPSA
---
I do not have any plans to alter the structure of the EPSA. I intend to continue our region's involvement in operations to defend and protect our allies and to take part in operations targeting outwardly fascist regions.
---
THE RMB
---
If it wasn't already obvious, I am a massive advocate for the RMB and RMP RP communities. Having spent the vast majority of my time in our region there, I have come to see the community as somewhat of an untapped goldmine when it comes to potential. As Delegate, I hope to ensure the RMB RP community feels heard and involved in discussions, especially those that affect them. This will be done through direct engagement, whether it be through polls, discussions or personal outreach. I believe there are dozens of individuals in the RMB community who would make outstanding members of government, and hope to recruit individuals from this area to ensure the Executive is well-staffed and represents every element of the region. This effort will not come at the expense of less attention paid to Urth or any other relevant RP subcommunities, which I hope to work closely with.
---
That about covers my main campaign points. If there are any questions, queries or concerns relevant to my campaign, please feel free to note them below and I'll do my best to answer. I would appreciate your support in the coming week, and hope this finds you well.
This message was brought to you by Merlovich for Delegate. Stop saying our campaign title sounds like a political scandal. It's not. Stop saying it please. Say it like Merlogat don't pronounce it 'gate'. Cut it out or I'm telling mum.