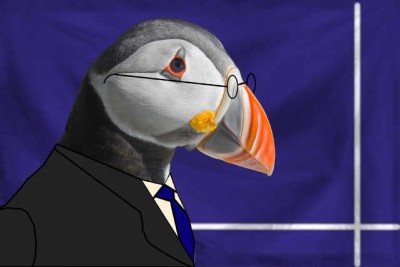 Puffin for Provost
Dear colleagues,
Dear Magisters,
[justify]I will keep this short and sweet. I would like to have, once more, the honor and opportunity to serve as Provost of this wonderful institution. Following a brief stint as Provost in 2013, I moved on to some other tasks and functions for TEP. Being Provost was however one of the functions in TEP I always liked the most, as I believe the Magisterium to be one of the foundations of TEP democracy, activity and stability.
Previous Provosts, and lately especially Zuk, have done great in administering the Magisterium and driving the legislative process forward.
I believe, building on all that work that has been done through this great institution, that a lot of future projects will require our full attention, which I would like to foster, encourage and drive forward :
Modernization and reform of the Standing Orders : This process has been started, but is far from finished. I believe this should be one of our top priorities, whereby the whole of the standing orders can use a thorough review, modernization and improvements.

Modernization of the Concordat : An attempt was made to start a revamp of our Concordat, which was however stopped by the unfortunate circumstance of WW having to leave TEP (due to some actions of her that I don't think should be discussed in this instance).

Review of laws, notably laws pertaining to the Executive which are not always up to date with current affairs.

Recruitment of new Magisters : this is one of the most important jobs for the Provost to be elected, as at this time we have 6 Magisters left. We should engage more Citizens in entering the Magisterium, as this can only increase the participation of everyone in the region we call our home.

Improved follow up of Executive appointments, including improved cooperation with the Executive.
Should I be elected as Provost, I vow to put my full weight and effort behinds these goals.
The Puffin.
PS : Have questions? Shoot!