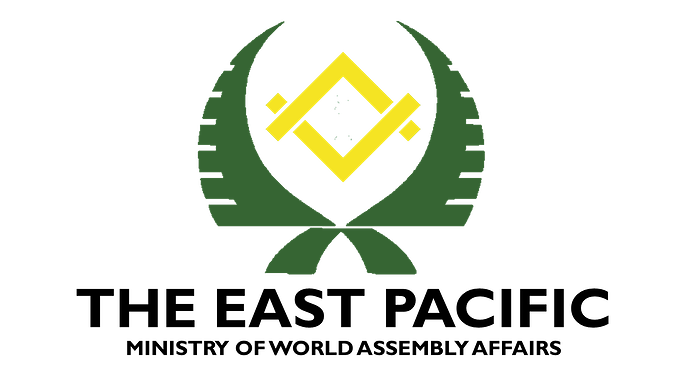 Welcome to the Registration for the East Pacific's World Assembly Forum
What is the World Assembly Forum?
Here in The East Pacific, we strive to make ourselves known on the international stage. One of the many ways that we do this is by making an active contribution to the World Assembly. However, we feel that we can have an even bigger impact on the world if we helped spur greater WA involvement from within the region.
If you're interested in the goings-on within the World Assembly, and you'd like to help make a bigger impact on behalf of TEP and of course yourself, then please feel free to sign up for the World Assembly Forum.
Planned to be established around early February 2023, the World Assembly Forum plans to produce more WA-minded inidividuals within The East Pacific. We want to create resolution authors, idea pitchers, and anybody with the time and energy to dedicate as much as they can.
You must be a citizen and a WA Member in order to join. You don't need to be a member of the WA Ministry.
In order to find out more, please telegram Cappedore or message him on Discord: @Tommo#2005.
Please fill out the following below and reply to this post to sign-up and stay updated.
Name:
TEP Citizen Nation:
WA Nation: