Roughly ten years ago, nations in The East Pacific, in order to understand and study at previously unlivable depths, came together to build an International Sealab, a facility used to further education and development in the region, as well as strengthen bonds in the realm.
The building, which consists of various 'sections' built and designed by different nations, is connected via a series of tubes (no pun intended) and, in some cases, is joined wall-to-wall. The facility is massive, providing sufficient space for some 50-60 people to live comfortably for an extended period of time. Central to the lab is a greenery where plants and vegetation can grow (as well as supply sufficient oxygen), and a cafeteria where all scientists may eat. Classrooms also exist for students wishing to learn more about the sea on a more personal basis. Sleeping quarters and living quarters are located in the central section as well. Here's some pictures: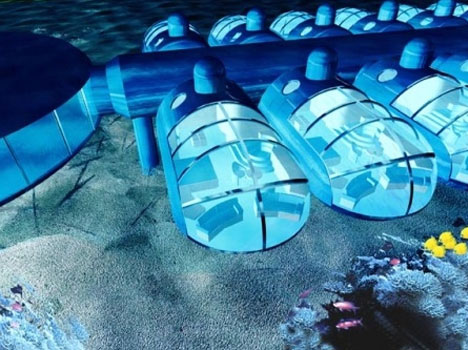 Living quarters, located on the Central Section.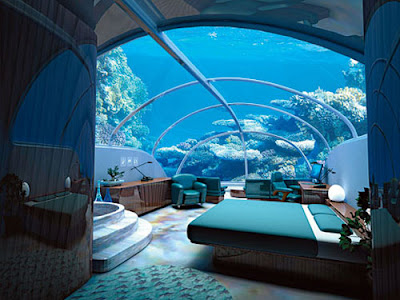 Inside an occupant's living quarters.
http://assets.nydailynews.com/img/2009/06/17/gal_hotel_underwater.jpg
Cafeteria / eating location A (B is a lesser cafeteria)

View from a gathering room, overlooking the living quarters.
((OOC, you get the picture)).
Various underwater subs / diving equipment have been fashioned exclusively, donated by various nations, for the advancement of underwater exploration and discovery.
FINALLY, the facility is completed, powered up, filtered, ready to be of service. Nations have been contacted to invite their team of scientists / observers / students into the facilities, and diving subs have already started to dock with the various national boats in the region.