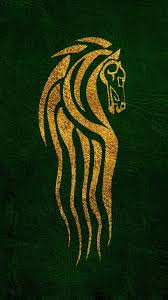 Introduction
Dear Fellow TEPians,
For those of you who were not aware, I am Marrabuk and I once served as your delegate from October 15th, 2019 to June 15th, 2020. It was during a difficult time after an attempted coup at our beloved region! During my time in office, I managed to stabilize and unify our region internally and strengthened ourselves militarily (After the previous delegate abandoned our military totally and it was very inactive) and also diplomatically(forging allies with strategic and mutual benefits). Of course it was no mean feat, and I managed to do it with the help of the region. Today, I have came out of GP retirement because our region is again facing a difficult time. A time where frontiers may and have already dwindled down our spawns and thus, numbers and activity. A time where our region is again in disunity and without a regional identity, goals and a clear direction on how we can get out of this predicament and where our region is heading. This is the reason why I came out of retirement because I believe, once again, our region is in need of great leadership to once again unite our region as one and posing as a united front with full of patriotism and love for our beloved region!
So what is the plan?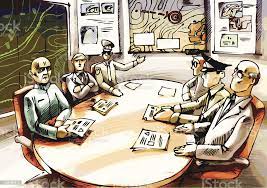 Starters
I am only planning to run for 1 term if elected. It is to solidify and strengthen our region internally by uniting us back under one united front. Setting clear and sustainable long term goals and path for our region.
Recruitment
This is going to be a major part of me running this term. Recruitment. Recruitment will strengthen many different areas of our region. Namely, militarily, diplomatically, our influence in the WA and also activity in our region. I will set up a special team for recruitment and their tasks are briefly as follows:
Internally
Internally, we have to recruit more talents to join our pool. You need to get people engaged by producing regional news on a weekly or bi-weekly basis. Once people are engaged and willing to learn and know more, that's when we will come in to recruit them into our current pool.
Externally
a) Go into other regions to scout active talents and ask them if they're interested to join and help build our region together.
b) We're going to set up a few puppet storages(themed regions for example like "pokemon collectors" to attract specific targeted players) as "Fronts", these fronts will then be a recruiting point.
c) Form allies and partnerships with smaller active UCRs that is mutually beneficial. In return, we will get WA numbers for voting and also strengthen our military.
d) Similar to what the NPO has done, I will also be looking into exploring and expanding into other games other than NationStates in an effort to give our community more gaming choices and also cross recruitment.
Grooming and Guiding future leaders of our region
I will be heavily focusing on scouting, grooming and guiding future leaders of our region so that our region can continue to be successful in years to come.
Ministries
I will be reshuffling and organizing the ministries similar to what I have set up during my previous delegacy with an emphasis on promoting and encouraging Ministers and deputy ministers to make decisions and strongly supporting and guiding them behind the scenes.
Best Regards,,
Marrabuk
TEP our region, our home, our family! One united front!