GOOD EVENING LADIEEESS & GENTELMENNNN!!!
The Multiple speakers across the stadium rang out all around as the World Renowned band King came out playing a classic "We Will Rock You" to start the show off as the crowd went wild the Fireworks started to go off as the roof above everyone started to open, "Everybody say it now!!" the bandleader said as the crowd sung the song back to him as he ran back and forth down the stage. Towards the end of the song, as the guitar solo came out the leader brought the Queen of Kuthernburg Aderyn onto the stage who was to give the opening remarks before the show started, she herself was a music fan couldn't help but dance on stage letting off big smile as she did the air guitar next to the guitarist.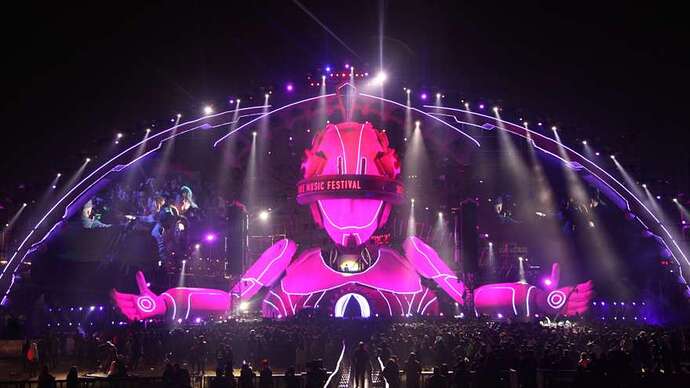 "Welcome! Ladies and Gentlemen to Urth Vision 9!!" Aderyn said as more fireworks went off. "It is with my great honor to welcome all the contendents from around the world, I myself personally have a huge fan of several of these bands. So before we start, we will like to give a big shoutout to the past 8 Urth Vision winners!!"
Winners:
Urthvision I
Carl Stonelake with Mirrors from Caltharus: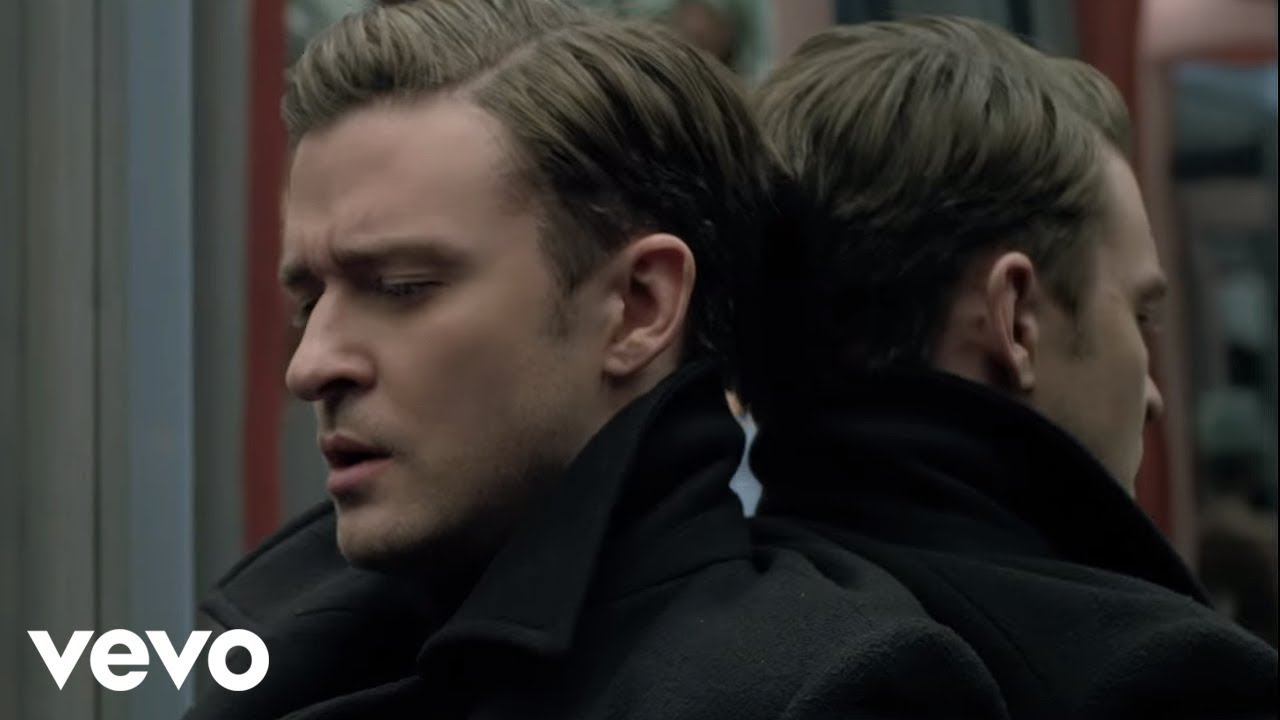 Urthvision II
Black Star Elephant with Am I Wrong from Hama: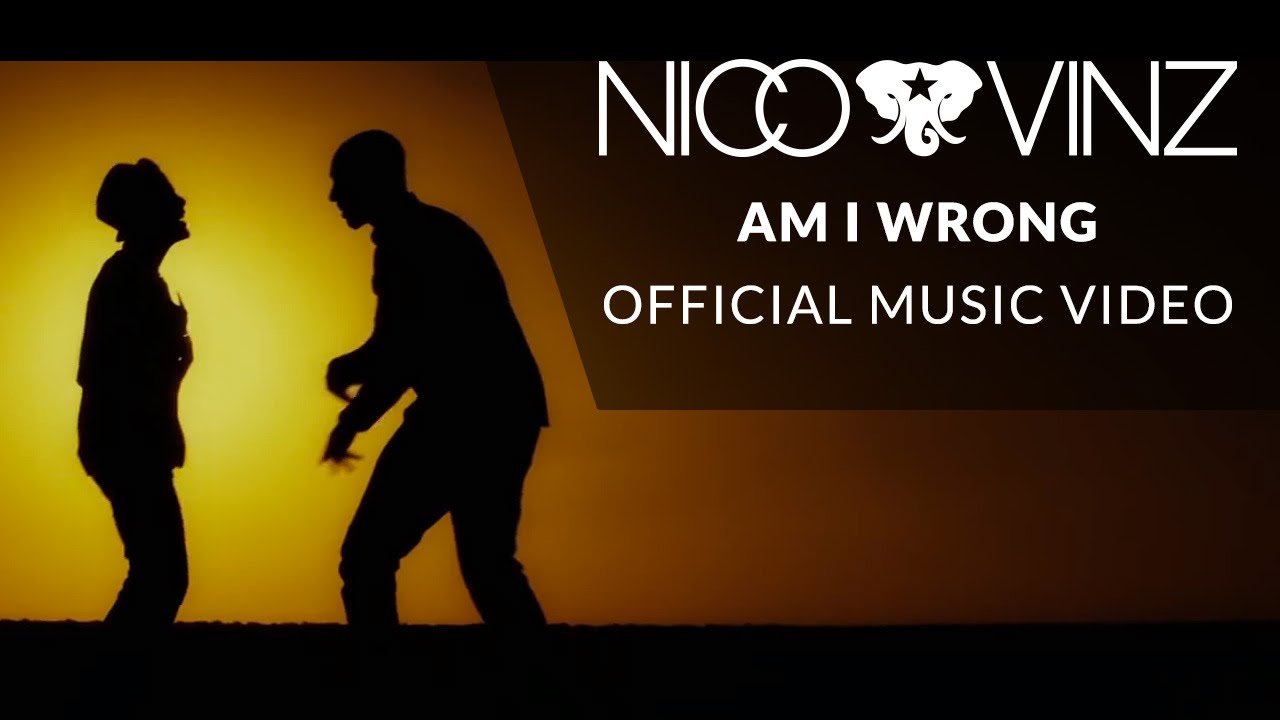 Urthvision III
Heartstrings with Sunrise from Free Syllvin:
Urthvision IV
Lorien with Statements from Furnifold:Urthvision V
Dschinighis Khaan with Moskau from East Cerdani:
- YouTube
Urthvision VI
The Stop-Gap Solution with The Blank Stare Conceals the Eyes of a Hunter and an Inner Rage that can't be Pacified from Absurdistan:
https://www.youtube.com/watch?v=qJcMMgwq0co
Urthvision VII
Kimberly Tomme and Laurens with Lost in Verona from Blueacia:
- YouTube
… e=youtu.be
Urthvision VII
Qúns & Tribárne with This Girl from New Leganés:
- YouTube
… e=youtu.be
Urthvision VIII
King with Momma from Kuthernburg:
Queen - Bohemian Rhapsody (Live At Wembley Stadium, Saturday 12 July 1986) - YouTube
The Crowd started going wild as the Robot man open releasing a large Big screen showing all the previous performers from before, including Kuthernburgs very on King. After a few seconds, her majesty walked back on stage alongside another young lady who was to host the show "Okay who is ready to party!!" She said as the crowd went wild again. "Without further ado, I introduce your host, Cecelia Santiago!!" She said as she exited the stage to the back.
The Stadium went black before the screens lit up with the flags of each nation respectively participating, Blueacia - East Malaysia - Tivot - Kyrloth - Fedele - New Leganés - Norgsveldet - Meridian Unity - Inters Gam - Latianburg
"Welcome back another time to the Urthvision Songfestival! Here we are on our 9th Tour of the world already! Who knows maybe one of our lucky contenders will be the first to bring it back to there home country!". The young lady said smiling out at the crowd. "As most of you already heard my name is Cecelia Santiago, and I will be your Urthvision host tonight, whos ready to have some fun!" She shouted as the crowd started to yell once more in excitement. "Okay then Live from Vista Lubra Arena this is Urthvison 9!!!" The fireworks went off and a pair of fighter jets roared over the stadium to get the show on the road.
The first song brought to you tonight is from the beautiful Island of Blueacia in the middle of the Pacific ocean, the singer is Gerárd Frölling. Gerárd is a successful singer in Blueacia and it always was a big dream of his to represent the wonderful island of Blueacia in the Urthvision Songfestival. He didn't have only succes, when he came out as gay in 1988 a lot of people boycotted his music. This of course didn't stop him and he's often called an example for gay people in Blueacia or even around Urth. The song Shangri-la is about your dreams and finding love in them in a far away country, something im sure plenty of us know a thing or two about. So without further ado Gerárd Frölling singing Shangri-la!!
"What a Beautiful song, I see the crowd enjoyed this very promising if Blueacia wants the title back from Kuthernburg!" She said cheering and clapping as he left the stage.
Next up got some really groovy peeps coming all the way from the bottom of Yasteria, yea I know some of you party people out there know who I'm talking about! One of East Malaysia's favorite P-MUSIC boy bands that are known for their top choreography, visuals and catchy titles. 7teen won Group of the Year at the P LIVE Music Awards and with their latest hit, "Getting Closer," have charted on East Malaysia's Codexian Top 40 and even have made Pop charts in Kuthernburg in the recent years. So let us make some freaking noise for 7teen, "Getting Closer"!!! (OOC Only the first bit of the video is Getting Closer)
Next up is another famous band that's very popular in Kuthernburg coming all the way from the Aurora in the beautiful Nation of Tivot is the band Troizo. They Started up as a pastime during the band's college years, Troizov is named after a Salovian fort located on the Tivotian island of Irlovia. The band started of with practicing in their college's auditorium during off hours, and soon began uploading their songs onto TooYube. They gained popularity after uploading their first rendition of the song "Puleuz," and have since become very popular. It is also well known that Puleuz is one of her Majesty favorite songs as she can often be seen dancing to it on Gramster, so everyone get up on your feet drink your drinks smoke your smokes and dance to Puleuz by Troizov!!!
Next up is a young and upcoming artist from our northern neighbors in Kyrloth, coming to you with that real smooth funky music that just takes you back to the days of electro voices and cruising with the wind in your hair along the beach. It's yours truely Haywyre singing Contagious.
Next up is a very unusual song coming from Fedele, Yes Goldbong, the billionaire investor and patron of the arts, is not known as a musician but produced this song, paid a bribe to get it placed in the Feddy Top 50, and subsequently had a legitimate hit to his name after it climbed to
#1
and spent three months at the top of the chart. So without Further Adp give it up for Goldbong!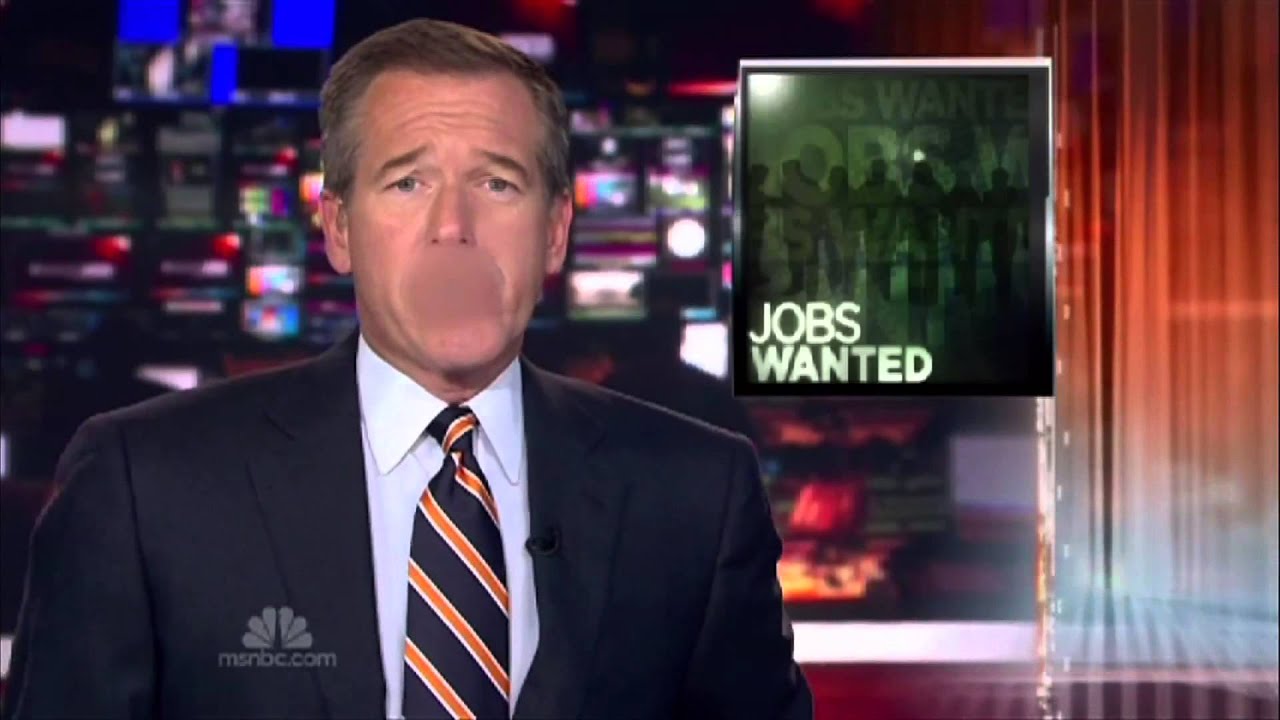 Next, we have an artist coming from the lovely nation of Masceola by the name of James Polk, a very influential musician not only in his own nation but in ours as well inspire bands like King to form and want be rockstars themselves. Born March 9, 1977 in Palom, Masceola After The Split up from his band "The Spirit Foxes" in 1997, James continued his musical career and has published 7 albums since 1997, he currently lives in Reno, Masceola. So it is my honor to welcome onto the stage the legendary James Polk singing his iconic hit song Imagine!!
Next up we are heading way down south to the hot and warm climate of New Leganés where our next artist humbly resides from, of course, im talking about the gorgeous Hléni Fréra herself. Hléni comes from the New Leganés town of Shëdos, in the district of Rhúndinge. Her artistic surname is the result of the union of the first letters of her traditional Yndársheos surnames: Hléni Fashédos Réxylos Rakrásos. In other words, wow. When she was 10 years old, her family had to move to Emhågeros, the capital city of Rhúndinge when her mother found a job as a clothes designer. She also started playing guitar at that time and finally started singing. In 2010 she entered the singing contest "Tálek Védi" and she was eliminated on semifinals. But she kept on trying and making music, until she finally won the 2018 Tálek Védi edition and a place to represent New Leganés in any 2019 Urthvision edition. Hléni's favorite styles are pop, dance-pop, and house. "Fuego", the song she brings to Kuthernburg, is a mix between dance-pop and some Yndársheos traditional sounds. She will try to make New Leganés the first nation winning twice by captivating Urth with this exotic song. So all you lovely party lovers lets make some noise for the gorgeous Frera!!!
Next, we have a special band coming all the way to us from the enchanted lands of Norgsveldet, Norse Warriors are from Norgsveldet that makes music of old sagas about Asatru. The music style is Norse folk, An they are a relatively unknown band internationally but is Well known in Norgsveldet homeland. So lets give them a warm round of applause for there first time her on Urthvision its the Norse Warriors!!!
Next up is a newcomer to the scene form the nation of Meridian Unity who will be performing for the first time. Ássá Dahl the lead singer has become a cultural icon in the country. She is descended from a minority of islanders known as the Swalmi. The Swalmi have maintained a strong oral tradition to pass stories and history. Most notably carried out by matriarchal figures or priestesses. Ássá and her band have gained notoriety through unique vocals, and stories expressed in Swalmi oral tradition. Becoming more popularized as they have expanded their songs into even movies such as the intro "Undo Your Mind" for "Agent Zero: To die another day" Today she brings a personal and passionate song she wrote for Urthvision. It is a song not dedicated just for her, but to everyone who has lost someone close to them. Without further adieu Ássá presents "Without You"
Finally is this Springs hottest collab coming to you from Latianburg it features a Kuthern Band by the name Blue Dragons and a young artist by the name of Khaly, the two came together over the winter to combine these two songs Lighting & Thunder, and Young Dumb Broke & High. After its release in March the songs quickly hit Billboard top charts in both Pop and Techno music, so without keeping you all waiting for the first time live anywhere an exclusive here at Urthvision nine Thunder/Young Dumb!!
"Holy cow!! They know how to put on a goddamn show!!! Confetti, Explosions, fireworks lady and gentleman one more time for Blue Dragons & Khaly!!" She said as the crowd went wild once more.
So now everyone out there across this Globe the time as has come to decide who will take this title home and host UrthVision 10!! So get off your Tail Feathers and get to voting!!
It is time for the votes of every nation in the contest. They will vote following an ascending order, giving 1, 2, 3, 4, 5, 6, 7, 8, and 9 points, from the lowest punctuation in the first place to the highest one last. Remember that a nation cannot vote for itself! Here is an example:
1 point: Axdel
2 points: Asendavia
3 points: New Leganés
4 points: Kuthernburg
5 points: East Cerdani
6 points: Furnifold
7 points: Valokchia
8 points: Balistria
9 points: Kyrloth
"¡Riés nátu vedérek, nacióner Úrthle!
¡Buenas noches, naciones de Urth!
Good evening, nations of Urth!
It's Baréi, the last Cukish performer on Urthvision! I think it's a bit late to say this, but thank you for making my song "Say Yay!" being 3rd on Urthvision VIII! It was the best day of my life, and I hope the performers on Urthvision IX feel after it the same I feel. As you can imagine, I'm here to make you know the points from New Leganés, but I'm not alone…"
"Good evening Urth!!! It's me, Pétra, striking back on Urthvision! I must thank you all as well, Urthvision VIII was the most seen event of the history of New Leganés' TV! I'm sure this edition will repeat those huge audiences, Urthvision is growing bigger and bigger every edition, and Kuthernburg has done an incredibly great job. I, as every Cukish, won't forget last edition, as Kuthernburg won't do with their victory. I don't know if Marijke will appear around here, but I want to send the best wishes for the person and friend who shared with me an unforgettable experience hosting.
But now it's a new edition, and it's time to vote. I'm letting my dear Baréi announce the the Cukish points on Urthvision IX."
"Before starting with the points thing, I want to send the best of lucks to every nation here, and specially to our gorgeous Hléni! She has performed wonderfully, and we hope she brings the Songfestival back to New Leganés. And now… Here come the VOTES!!!:
Unfortunately, 1 point goes to the amazing Haywyre from Kyrloth!
2 points are given to the deep meaning song Imagine from Masceola!
3 points go to the account of Goldbong from Fedele!
4 points will get closer and closer until 7teen from East Malaysia earn them!
5 points take a flight and arrive on Tivot, the land of Troizov!
6 points go to the electrifying song of Blue Dragons and Khaly from Latianburg!
Aaaannnd we go on into the top 3!!!
7 points have a destination. It's Meridian Unity, with the beautiful vocals of Ássá Dahl!!!
8 are the points given to the second most voted song. And that song has been performed astonishingly by Norse Warriors from Norgsveldet!!!
And finally, the Cukish 9 points, the highest punctuation, are on the way to a tiny island with incredible performers on Urthvision. I'm talking about Blueacia, whose singer Gerárd Frölling will take our highest points of this edition!!!
Before ending the transmission, I must say that the difference between Norgsveldet and Blueacia has been of only 17 votes, so it reminds you that every single vote counts!
Good evening, good luck, and see you in Urthvision X!!!"
Due to some conflicting information in the contestants post… for reference Inters Gam = Masceola
[hr]
"Welcome back to this special live Peregrin IDOL, I'm your host Steven Maxwell, featuring all the performances from Urthvision 9, brought to you without commercial interruption by ROYAL Convenience Stores, 'where the customer is King," and right after this performance from last weeks winner I'll reveal the results of Urthvision 9"
"What another great performance for our viewers tonight and these," Steven said pointing to the screen behind him that started counting down, "are the results of your votes for Urthvision 9."
[spoiler]Nation
Points
Fedele
1
Kyrloth
2
Norgsveldet
3
Inter Gams but really Masceola
4
Blueacia
5
Latianburg
6
Tivot
7
Meridian Unity
8
New Leganés
9
[/spoiler]
"Good day the people of Urth! And thank you for allowing us newcomers to join! While i could ramble away on the great performances that we have seen today, or that this is Norgsveldet first ever Urthvision. I know that you guys are waiting for what Norgsveldet has voted! So as Norgsveldet host, here is the results!.
1 point goes to Blue Dragons and Khaly from Latianburg
2 points towards 7teen from East Malaysia
3 points towards the handsome Gerárd Frölling from Blueacia
4 points goes to the heavy wallet of Goldbong from Fedele
5 points goes to the lovely James Polk from Masceola
6 points will go to the pretty Hléni Fréra from New Leganés!
7 points will go to the funky nation of Kyrloth and their Contagious song!
8 points will go to lovely and talented singer Ássá Dahl from Meridian unity
and last but defently not least… 9 points to Puleuz by Troizov from the lovely nation of Tivot!!
This has been the points from Norgsveldet, and my i hope that I Ragnar Ivarson may host Norgsveldet next time.
Good bye and have an beautiful day!"
camera shows the Blueacian flag, and then Marijke comes walking into the shot
"Hello, This is Blueacia calling for our points. My name is Marijke Folliëro, I had the honor to be the one of the hostesses of the previous Urthvision Songfestival. And now I have the honor give our points…
Are you ready??!"
Our 1 point goes to the country who rejoined for this edition Latianburg
Our 2 points go to Masceola, I think he imagined he would get more points

Our 3 points go to Fedele and their rapping news anchor. I liked this one the most
Our 4 points go to Kyrloth, and this isn't wierd Kyrloth in Urthvision is now a bit of a meme here. Always getting around the middle points
Now we are at the middle point. Our 5 points go to our closest neighbor in the competition East Malaysia
Our 6 points go to Meridian Unity one of the two countries debuting for this edition, I hope they'll return for next edition and much editions to come
And now Blueacians top 3
Our 7 points go to Norgsveldet, the other debutante. And they making inmidiatly making it to the top 3.
Our 8 points go to our co host of last edition, and the headbanging woman from New Leganés.
And finally our 9 points go to Tivot. So if it's up to Blueacia Tivot wil host the 10th edition of the Urthvision Songfestival. And I see why.
This concludes the points of the Blueacian televote. Make it a good night and hopefully till next time in Blueacia…
"Marijke out" and she picks up a microphone from outside the screen and does a mic drop.
[broadcast 1345-yr-2-14.51.33]
Tesara Nira
Sund! Hello! My name is Tesara Nira and I'm coming to you live from the arctic paradise of the KTV Kotari Head Studio, because our main studio is having renovations. We've drafted in the Board of Elections to make sure all the votes are legitimate and the points go to the right places!
(the camera pans to a group of suits standing around a large monitor with a spreadsheet displayed on it. Suddenly, there is a round of groans; they've just been hit with a popup ad.)
Tesara Nira
And the results are in! Congratulations to Gerárd from Blueacia for securing the top points from the Republic of Kyrloth!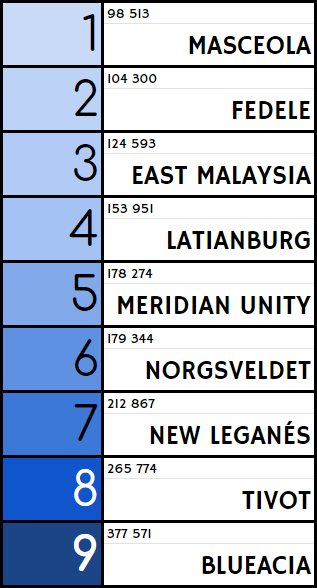 When the initial citizens referendum was mailed out and distributed to the public, the results were discarded after a technicality was discovered. The measure did not give a time frame for the votes to be tallied. A subsequent referendum was distributed but was likewise discarded, not intentionally, but because they were loaded onto the wrong truck and taken to the city furnace. Yet another citizen referendum was distributed to the public, this time simply asking who should choose how the nation would vote. The overwhelming favorite, after heavy spending in campaign advertisements, was "King" Yes Goldbong.
Recognizing the obvious conflict of interest and apparent coup attempt, the courts threw out these results and ordered a fourth citizen referendum to determine who should decide the votes. The results of the fourth referendum were that the citizens should decide.
A 5th referendum was distributed to the citizens to determine votes and, after several recounts and court challenges, resulted in the following:
1st place with 11% of the vote: Meridian Unity
2nd place with 9.5% of the vote: Tivot
3rd place with 9% of the vote: New Leganés
4th place with 8.7% of the vote: Kyrloth
5th place with 8% of the vote: Latianburg
6th place with 7.8% of the vote: Norgsveldet
7th place with 7.5% of the vote: Blueacia
8th place with 7.1% of the vote: Masceola
9th place with 6.8% of the vote: East Malaysia
24.6% of votes were thrown out for invalid selections.
Sent from my BlackBerry Pearl using Tapatalk
(OOC: Dis post is gonna be a bit lazy, my apologies)
The announcer for Tivot shows up on screen, and begins to talk. "Good evening Urthvision XI! The votes for our little nation were quite close throughout, but in the end there was a clear winner. And here are the votes!"
"1 point for Latianburg!
2 points for Fedele!
3 points for Masceola!
4 points for Blueacia!
5 points for Meridian Unity!
6 points for Norgsveldet!
7 points for Kyrloth!
8 points for East Malaysia!
…and finally our winner! With their truly "lit" song "Fuego," New Leganés gets 9 points from Tivot!
And there you have it! Congratulations to New Leganés for getting first place in Tivot! Good luck to all the contestants!"
The Masceolan Votes are in for UrthVisions IX!
9 Points go to: Blueacia with Gerárd Frölling
8 Points go to: Kuthernburg with Troizov
7 Points go to:  New Leganés with Hléni Fréra
6 Points go to: Fedele with Goldbong
5 Points go to: Kyrloth with Haywyre
4 Points go to: Latianburg with  Dragons and  Khaly
3 Points go to: Norgsveldet with Norse Warriors
2 Points go to: Meridian Unity with Without You
1 Point goes to: East Malaysia with 7teen
Masceola will like to congratulate every nation who entered in or was involved for the massive amount of work and contribution!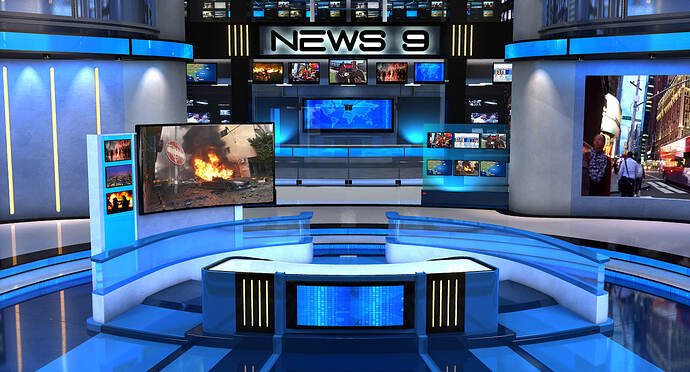 Huaying News 9, 10:20 PM, Huaying
For all your news needs anytime anywhere!
"Linda Parker here with the rest of the news 9 team!" Linda smiled brightly wearing both a fashionable and revealing white one piece dress. The design cutting across her breast line to create the pattern of a swan.
The camera shifted to each of the cast as they announced themselves. "Ray Daniels!" "Ellen Heart!" "And Harper Duinn!" The last co-caster announced who wasn't in the studio, but Huaying square instead.
Harper was adorned with a black long dress of silk, amethyst earrings dangling. People moved around her, enjoying the festivities. The dark blue sky polluted with the city skyline, light distorting the color and hiding the stars; a distant reminder that it was evening.
Linda's voice interjected "So Harper how is the celebration going?" Harper nodded "It is absolutely buzzing down here with excitement, you could feel the entire city shake as people hollered and cheered. Ássá's surprise performance took us by the ear and dragged us along for the emotional roller coaster!"
Flashing back to the studio "You could've not have said that better Harper! I felt like my heart was going to jump out of my chest listening to 'Without You!'" Ray's replied in a sleek, tight fitting black suit with a red tie. "I seriously want to buy that song now! If it doesn't turn into a Platinum hit, I don't know what will."
"In my honest opinion none of the other songs compete with hers." Commented Ellen "But the results will be coming in soon from the voting. Not to mention the first time our nation has ever participated in Urthvision."
"It was a surprising move, as Norman Bach personally saw the Bill of Order pass through Federal legislature late last year. For the longest time there has been the outright ban in participation of international competitions." Linda replied looking to Ray as he said "The ban was originally put in place because of the political backlash of us gaining our independence. But it's safe to say that with time we are slowly coming back into the international community."
A chime sounded over the broadcast as a pie chart appeared over the screen behind them.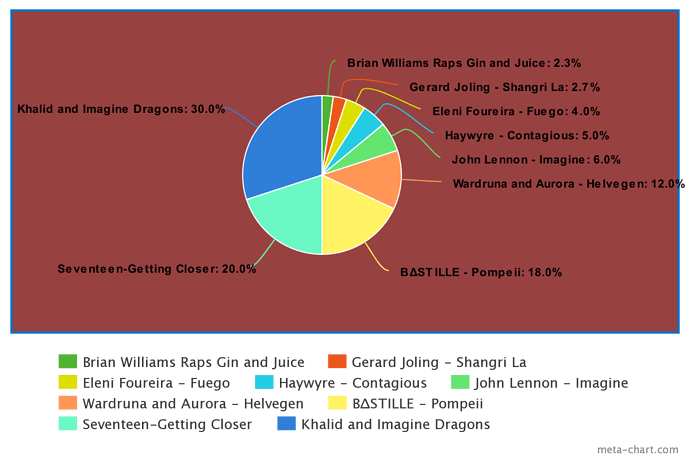 "Here are the results!" Linda stood up her high heels clicked as she went up to the board showing the results on another screen the camera snapping to her. "As we can see the results are Khalid and Imagine Dragons in first with 9 points! Seventeen-Getting Closer with 8 points! BΔSTILLE – Pompeii with 7 points! Wardruna and Aurora – Helvegen with 6 points! John Lennon – Imagine with 5 points! Haywyre – Contagious with 4! Eleni Foureira – Fuego with 3! Gerard Joling - Shangri La with 2! And in last Brian Williams Raps Gin and Juice with 1 point!" Her animated and energetic composure not missing a beat as the camera follower her back to the desk.
Ellen lightly chuckled "It's good to know a lot of people here have taste, but Seventeen-Getting Closer was really a shocker. I totally voted for them."
Linda joining in "Well Khalid and Imagine Dragons performance was really up beat, it wasn't a shocker they were really loved."
"Now let's get to the totals, they aren't official yet but here's what we should have announced very soon from Urthvision!" Announced Ray "Tivot in first place with 61 points total, New Leganes in second with 56 points, Meridian Unity in third with 50 points, Blueacia in fourth with 44 points, Norsgsveldet in fifth with 43 points, Kryloth in sixth with 36 points, East Malaysia in seventh with 32 points, Masceola in eighth with 24 points, and Fedele in ninth with 22 points!"
Linda replie "Exciting stuff! It's amazing how the world audience has received Ássá Dahl's outstanding performance! There's even a chance Latianburg still might submit their votes to Urthvision and our nation reaching second place!"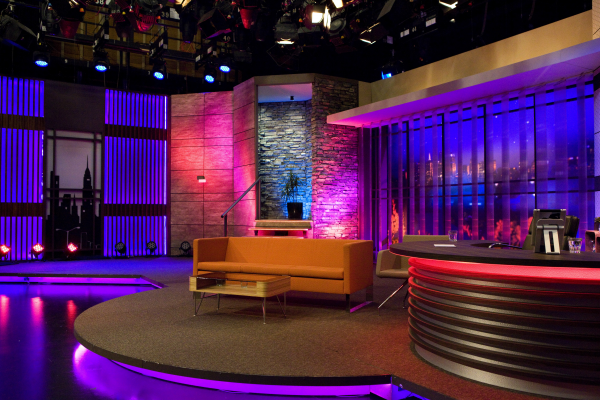 Barker Clive's Tonight Show, 10:48 PM, Resurgem
The talk show that gets everyone talking!
"Now we have Dr Brice Hendell from the university of New Athens to comment." The spot light shown on Brice as he entered dressed in a formal black shirt along with black slacks. He took his seat next to the host the complimentary applause ending. "Doctor Brice what is your field of expertise?"
He replied "Anthropology with a minor in Psychology, Arcturia and it's neighboring islands have had a diverse and once flourishing cultures and tribes. It's always been important to preserve what we can of the past in order to understand what the future might hold."
"Okay, what comments do you have on Ássá Dahl's performance?" The host asked.
"First of all, I must admit how wonderful her song truly is." He paused before continuing "A thing to understand about Swalmi tradition is that when translated to Staynish. The songs can seem deceivingly simpler than they are."
"Actually isn't this song just Staynish? It was written just for Urthvision." The host responded taking a sip from his mug while Dr Brice responded "Absolutely, but if one was to consider the implications of her lyrics in Swalmi culture. It can come out to be a very different song indeed." The host nodded "Please do share then what you think."
"The starting lyrics can be seen as her foreseeing someones death, or prophesying. But it starts to get interesting, especially her repeated line 'Falling Free' or 'I Surrender'" The host acknowledged "The song does seem geared towards morning."
"Yes absolutely, in Swalmi tradition those two lines can be directly related to mourning. It is actually a practice during tribal funereal that priestesses would 'Fall free' to the spirit world to talk to the recently deceased."
The host shifted onto his elbows giving his full attention. "So in the song she is trying to talk to the dead?"
"Perhaps, it also interests me the vocals she used." "You mean four minutes into the song? Here let me bring it up." Ássá Dahl showed up on the big screen a clip of her song played, the crowd hooting and clapping. "Yes, just there. It's a longing call to a loved one, so this suggests this song is about someone she knows. When paired with the other lyrics."
Dr Brice still had much to say accepting the drink offered by the host before going. "The song can take a much darker turn when you consider the deeper meanings behind the words. Such as 'I Surrender' and 'Falling down'." He paused as if to build the tension "It can very well mean in Swalmi that this is just more than mourning. Surrendering is to give up on worldly things and delve into all things spiritual. Falling down is not just to interact with the spirit world but to become a part of it."
"Where do you think this could go if you looked close enough?" The host said the crowd was silent as if teetering on the very edge. "It could very well be a song about accepting death. Both her own and her deceased loved one. There are parts of the song with no exact relation to traditional singing such as 'catch me before I hit the ground'. It could very well implicate something she has been thinking of."
"Such as?" The host spurred on, Dr Brice being just a little reluctant for show of face "Suicide frankly." Gasps rang out in the crowd, Dr Brice continuing "But this is digging into words and-". A wine glass flung across the room crashing against the large screen. The brilliance in the sparkling glass and red wine flushing in the air lasting only for a moment.
http://nswiki.org/images/St.James_Riverfront.jpg
St.James Riverfront, Luthernburg 1:00 AM
Ássá stood up from the love seat, going onto the balcony to get some fresh air leaning on the balcony the tears threatening to stream once more. In anger and anguish her world spun. The air and gorgeous view of the Riverfront offering the smallest of respite.
She thought to herself that bastard couldn't be any more wrong, somethings he had cherry picked with his knowledge. Then twisted it, almost as if he had twisted a knife into her heart. The song was about healing, about picking up the pieces. About the spirituality of losing someone close. The song had been something she had needed to get out of her. Her emotions exposed on the international stage, harnessed through her musical talent.
Her group, and her friends who had been with her since her college days had understood. Becoming enraptured in the song along with her. The practice runs hadn't even come close to what they had done live. It was all she could do not to break down on that stage after the very last syllable had left her mouth. At that moment she was a shining star, burning brightly for all to see. More importantly she had made her first song about him, along with it millions of people around the world could relate to this pain through her song. And she cherished it.
Even though it had been hours now, she had secluded herself in the hotel room, melancholy draping over her. She hadn't changed her clothes, her mascara had rolled down her cheeks in rivulets of black, her hair disheveled. Even the wine hadn't helped her sleep, or improve her mood for that matter.
Someone knocked on the door behind her, she could hear them to but the voice was distant and muffled. She walk over trying not to trip over the mess she had made. Before opening the door she looked to see Nel her college friend and synth player with a worried look. She let him in his expression only growing graver. "Are you okay?". "Yes, I'm okay." She replied meekly, Nel turned on the lights "You are not fine!" He exclaimed seeing the broken glass, splattered wine, and cracked television still broadcasting.
He quickly grabbed a broom and tray cleaning it up the television being turned off. "I'm trying my best!" Ássá groaned Nel spatting back "Every time I see you like this it kills me you know! Not to mention David, we were both wondering how you were doing!"
She turned away as he picked up the tray disposing of it's contents into the trash. "I'm killing you? THEY killed him! I can't be upset over this? I can't take the time I need alone!?" Nel angrily replied "It's been two years! He knew what he was doing when he joined!"
"They screwed him Nel! They sent him back even after he had done above and beyond what anyone could even think of doing! Idiots throwing away lives, that never have to leave their cosy homes! I-" Nel cut her off bringing her into an embrace. "It's okay Ássá." The finality of it being fine struck a chord with her, the embrace was that of a friend, that he was here to help. A few tears welled up again as she pressed her face against her chest.
"Lets get cleaned up, you shouldn't spend the rest of the night alone." She nodded in agreement. She was getting through this one step at a time. Without him.
Alright, Everyone, the Vote is in the winner of this Urth Vision is… Drum Roll Please!!!
THE LOVELY NATION OF TIVOT!!!