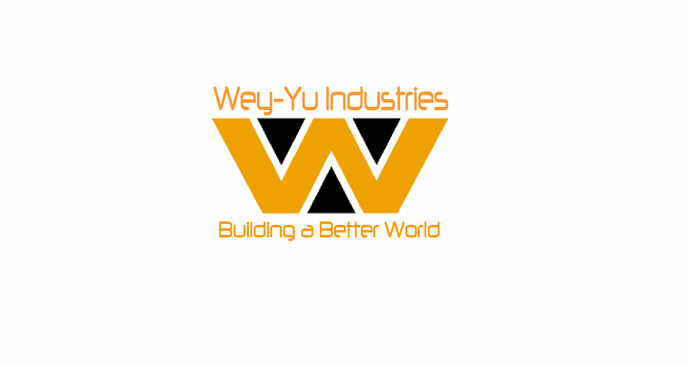 Wey-Yu Industries is a up and coming company that manufactures everything in the defense industry from guns to missiles and plane components. With the recent sale of land, Wey-Yu seeks to expand their business into the commercialization of space and extra-solar corporate expansion from mining to construction. The goal of Wey-Yu Industries is to "Build a Better World." Soon in the future they seek to change that motto to "Building Better Worlds."
The company was founded by Valintino Saar'bac, a former Marine Force Recon in the Rhodesialund's military, then he decided to strike his fortune in the private security and contracting business across the globe. A Felidae himself, he dealt with the challenges of contracting in the shitholes across Urth and did the jobs successfully. A few years of that and he decided to open his own company that would do private security and manufacturing/contracting in the defense industry alongside with two partners, Mike Weyland and Kim Yu. Together the three of them started the company and drove it to where it is now.
A artist representation of Valintino Sarr'bac during his years of Private Security…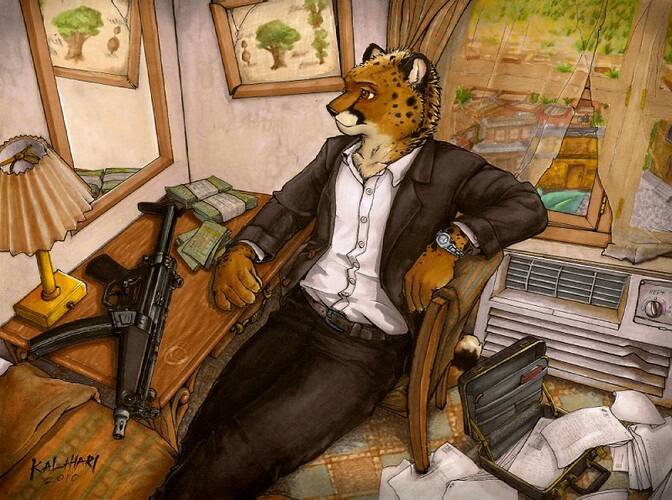 (Pic ain't working for some reason so here's a link.)
Services Provided: Manufacturing, Leasing, Support Solutions, Private security and consulting.
Wey-Yu currently manufactures the M45 handgun for the Rhodesialund's military branches. Most of the revenue generated comes from private security, consulting, and manufacturing of parts of which other companies contract out to. The company also manufactures arms such as Ar-15s, AKs, and a various assortment of other firearms and explosive weaponry for the military and private world. Wey-Yu is currently planning on building a launch station of which people can line up to pay for a trip into space.
The M45 handgun that Wey-Yu Industries currently manufactures for service in the Rhodesialund's military.
http://fightdesigner.com/blankguns/mgcm92comp.jpg
One of the many AESA radar systems that utilize Wey-Yu components and manufacturing.
http://www.strategycenter.net/imgLib/20061107_05.jpg
A handful of the many contractors Wey-Yu employs across the globe for security and advising.
http://upload.wikimedia.org/wikipedia/commons/7/75/GK_Sierra_Security_Contractors_in_Afganistan.gif
One of the employees assembling the Ar-15s manufactured by Wey-Yu.
http://www.secretsofthefed.com/wp-content/uploads/2013/05/gun-factory-630x420.jpg
[edit_reason]Pic Size[/edit_reason]