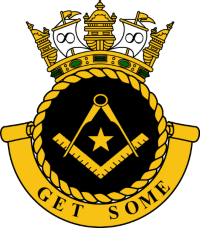 The Eastern Pacific Sovereign Army - Getting Started
The Eastern Pacific Sovereign Army (more commonly known as the EPSA), is the East Pacific's Regional Army. We are an unaligned military, which means we do both raiding and defending, liberating regions and also raiding them to demonstrate our military might :D! Here you can learn more about the EPSA, and also ask questions in the thread if you have any!
Hold on, what's this Raiding/Defending Stuff Anyway?
Twice a day, every single region is listed in an order and then "updates" in an "update", which means the person with the most endorsements in that region becomes the World Assembly Delegate. This mecahnism allows militaries to overtake regions by using soldiers as nations who endorse other nations to invade regions and liberate regions from invaders. Usually, we do more than one defence or invasion every day (usually around 20 every update), however on some updates we might do large defences or invasions of regions, with around 30 people attending.
Do I need any experience to start my military career?
Nope, none at all! We have highly experienced commanders who will train you in how to invade and liberate well, so we take anyone and anyone can be a help - every soldier counts, even if you can't make every update or aren't available every day! No matter your capacity, every person helps in our mission to make the EPSA and The East Pacific the strongest military power in nationstates.
Okay, this all sounds fun, but how do I apply?
Applications are really simple! To apply you only need to follow three steps:
Join the Eastern Pacific Sovereign Army's Discord Server here. Discord is a necessity to join the Eastern Pacific Sovereign Army for now.
Fill in the application thread here!. Once you've done this, a commander will review your application and get back to you soon.