Todays Headline from BLCTV News…
East Dannistrian state elections result in Conservative majority.
Chinese Premier Wen Jia Bao visits Bai Lung to pay last respects for the Great Eternal Leader.
This is BLCTV News…
Good evening, I'm Kim Lái Wáng. The East Dannistrian Conservatives have taken the country by storm as they win an overall majority in the state Parliamentary elections, which was held last week. The former…
The picture is suddenly cuts off and is replaced with static accompanied by sounds of pop, hisses, crackles and clicks. A well dressed man (behind a blue background) suddenly shows up.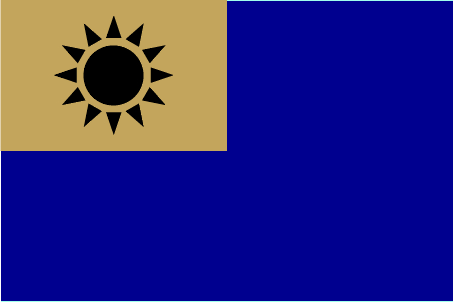 ATTENTION!!! ATTENTION!!! RESIDENTS OF BAI LUNG, DO NOT PANIC! THIS CHANNEL IS OFFICIALLY DECLARED NULL AND VOID! THE NATIONALISTS HAVE OVER THROWN THE CURRENT GOVERNMENT! I REPEAT, THE NATIONALISTS HAVE OTHER THROWN THE GOVERNMENT! WE ARE IN CHARGE OF THE NATION! PLEASE LISTEN TO US! WE URGE ALL CITIZENS WHETHER MAN, WOMAN OR CHILD, TO TEAR DOWN ALL POSTERS OF THE NOW-DEFUNCT CHEN JONG SUN AND BRING DOWN THOSE VILE STATUES OF HIM! I ENCOURAGE ALL CITIZEN TO BURN THE POSTERS IN PUBLIC! IGNORE THE CURFEWS IMPOSED BY THE FORMER GOVERNMENT! DISOBEY THEM AT ALL COST! EVERY WORD WHICH POURS OUT OF THEIR MOUTHS ARE DISGUSTING FABRICATIONS! THESE CLAIMS ARE PART OF AN EVIL PROPAGANDA AGAINST THE HONEST LAW ABIDING CITIZEN BY AN UNJUST GOVERNMENT! HAIL THE NEW REVOLUTION! HAIL THE REPUBLIC OF BAIL LUNG AND HAIL CHAN BAI! XIE XIE!