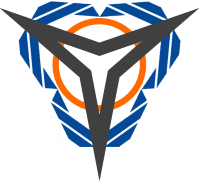 Council of Nations
A mere week after the events of the ratification ceremonies and the ball, the Council of Nations has called its first meeting. Under the purview of the provisional host Aelitia, the Council meets in the http://i.imgur.com/lqc1iwJ.png
looking forward to fulfilling a packed agenda. Each member Nation is granted two voting seats in the Council, which may be a member of government insofar as they have been elected to the position. The Delegates of each member and observer has been invited, and has been sent the full itinerary. It is the expectation that each nation comes with their ideas and the willingness to debate on merits of appointees alone.
[th colspan="4"]Meeting Agenda[/th][th]Executive Appointments[/th][th]Judicial Appointment[/th][th]Council Site Designation[/th][th]Policy[/td]President of the Coalition
Undersecretary to the President
Auditor General
Foreign Affairs SecretaryJustice to the Judicial TribunalAccepting bids by member states
to construct the permanent Council
of Nations buildings on
"Internationally designated" landElection Terms
Future Executive Selection
The work of this Council is crucial to the functioning of the Coalition over this election cycle. The International Commission (Executive) is tasked with admitting Observer states, and there has already formed a backlog of nations which seek observership. That among the crises forming on the world stage which the full Coalition may begin to formulate responses to.
During this meeting, informal discussion is strongly suggested; and nations may make formal nominations in writing to the Host (a letter via Home Government, or a Memo from the Delegation). Please note that Nominees to serve the Coalition must come from a member state, and may not hold positions of Government of their home country. Voting will commence only if a consensus is not reached, and the results will be final.
Nations may choose to present their general platforms in a Memorandum, which will be displayed to all at the meeting. The Nations invited to present their policies are the members:
Dominion of Aelitia
Republic of the Grand Pacific
Vekaiyu Holy Republic
Socialist Republic of Listonia
Laiatanese Federation
Federated States of Severisen
South Hills Area Council of Governments
Republic of Really Nice Hats
Free Democratic Republic of Bachtendekuppen
Observers are invited to attend and discuss the policies, but are asked to refrain from submitting formal Memorandums and are prohibited from official votes.