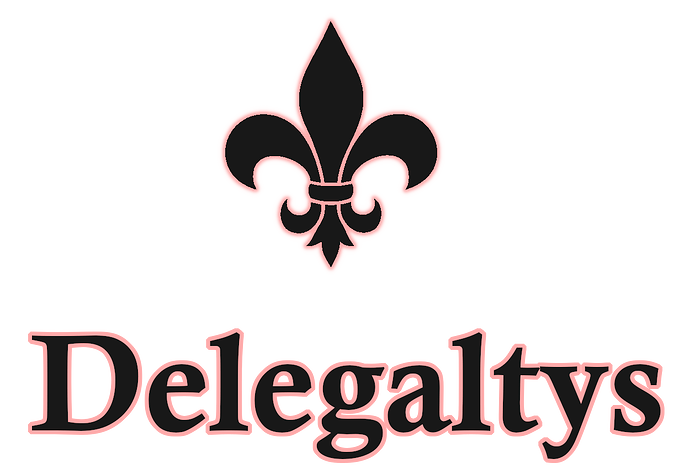 Hello! I stand before you today to ask for your vote in the upcoming Delegate election.
Let me preface this platform by saying I'm a very "hands on" person. This behaviour stems from my will to help and activity. I'm ready to do tedious and repetitive work (i.e. manual recruitment, welcoming newcomers, etc.) many do not. If there's an essential function not performed by anyone, it's likely I will take it due to a sense of duty. This can sometimes be seen as undercutting or monopolising X tasks for myself, which is not the case.
Ironically this type of behaviour is one I'd like to erase. Relying on one person only for essential functions is prone to burnout and significant of an issue with the system. A comment I've recently heard many times about our region. Delegation is thus a key point of a prospective term of mine. The more people the merrier they say, but more importantly the more people, the less our few staffers and myself tire ourselves to keep the ship afloat.
Before moving on to ministry-specific sections I have some points I'd like to tackle:
Specific points
World Assembly Endorsements
It's no secret our endorsement rate on our current Delegate is abysmal. Averaging 55% endorsements on Shadow, we see one of the lowest rates in all of NS. This is despite the existence of REWARD (on which I will touch later on) and Shadow's "Endorse the Delegate" dispatches. Yet knowing Serge and Aurora were able to reach much higher rates in the past, it's clear this is an issue of the individual and not the region. One possible explanation being Shadow's relatively lacklustre will to endotart, but also other factors I'd like to explore may I be elected. For example Serge mentioned telegramming non-WA nations to join the body and endorse him when he was Delegate: something I've also done before (not as Delegate of course). Aurora also mentionned directly telegramming people she endorsed to get their endorsements back as well.
Accessibility of the Executive
I've advocated for months now how Regional Affairs need to be moved back to the main discord server. Keeping RA (and by extension UTEP) separate from it is an aberration when manpower is lacking and activity is dwindling. You create an unnecessary step to join the Government and participate in a section of the Executive whose main driver of activity is spontaneity.
We have #government-plaza on Discord where we can easily centralise all government discussions, while hiding other additional channels behind a role ("Executive Staffer" or the like) which can also double as a ping role for projects. We should also definitely use the new forums for bigger projects due to Discord being a cluttered mess all the time.
Austerity
This one's simple: we do not have manpower to do anything beyond the fundamental needs of the region. I intend on unilaterally ending unnecessary projects and systems to focus the Executive on areas the region actually needs. Because right now we often have new ideas (which are always welcome!) but no one to carry them. At best we'll store them for later use.
Note that this point stays vague for its details will show in the ministry-specific sections:
Regional Affairs
News/Media
What works best for this ministry is answered by what we want from a platform offered by the Government. Monthly updates are great for both regularly showcasing the various sides of the region to our own people and keeping our partners up to date. However they can also be stressful, unable to meet deadlines, see a lack of subjects to write on or just a lack of writers. On the other hand posting news articles as soon as they're written offers more opportunities for live commentary and encourages taking the initiative; but on the flip side we may simply see less articles written overall due to no time (deadline) incentive.
Thus this ministry is a tossup to me. I see a lot of usefulness stemming from it, especially as a unification mechanism for our various communities to share their happenings. However it requires the Executive to do the first move and foster the motivation to do so. Unless someone is ready to take on the minister seat and do so, this is unlikely to happen at least early on in my term.
Outreach
This ministry is the utmost priority area for me. Technically in charge of recruitment and welcoming, it also seems to oversee any adjacent projects and mechanisms to these functions. To keep it brief I will list what I believe is all that should be done. We do not have the manpower to do it as of now, but those are ways in which we can improve our numbers.
-Scrap REWARD. It doesn't serve its original purpose (rewarding people for doing X action) and is too complex for what its primary function is: automatically welcomes new WA nations, and encourages people to become Hussars (those who endorse the Delegate and all Viziers). Replace it with another acronym, whatever name we come up with, as long as it does its primary function well.
-Make sure every newcomer is personally walked through. If they join the Discord you're with them until they stop asking questions. If they don't talk you send them a friend request and DM them: you never know why someone doesn't talk on a server they've just joined. This is something I will myself do when I'm online on Discord.
-Telegram new WA nations. If they're still in the region and joined the WA, it's worth trying to reach out to them again. This is already partially being done and it should continue.
Personal preference but I'd also like for the ministry to be renamed to hospitality. To me it sounds nicer than outreach.
Culture
Similarly to News, Culture is a platform offered by the Government for anyone to host events. The task generally falls onto the minister (partially an effect of the Executive being secluded in another server) but they are definitely not the only person who's capable or willing to do so: that's something we should encourage more. People like games and they love sharing them with others, and playing multiplayer games is always fun: we only need to show them this is easily doable regionwide.
Otherwise past the events that work well and we're already doing, I think bringing back the CYOAs gameside I ran when I was MoC would be a good idea. I remember being telegrammed about when was the next poll being ran so it definitely was a success! But I'm hopeful there is more we can do to play more with onsite people! For example I recently played collaborative (online ofc) Jigsaw after a random announcement in another NS server: no login needed, you just clicked on the link and gave yourself an username if you wanted to and played.
Also we should definitely try to host Paradox Games or other strategy games. I know TEPers play those, so surely we've got an audience for them! Looks at Aurora and Serge with AtWar
Foreign Affairs
This one's probably the most contentious section of all, yet a very simple one: I want the diplomatic corps abolished. We don't have the manpower nor the resources for what brings little to no returns. It doesn't even train or get the diplomats interested in FA since they don't even know much.
Instead I want to transfer non-sensitive discussions from the FA Council to a channel open to all dismissed diplomats by the above and any additional person interested in FA. We're better off getting people genuinely interested in FA to learn about it through us than to send them on some useless administrative work. This can later be revisited though not on a scale as we have now.
Barring the structural changes, I want us to review all current relations we have: it's a repetitive point said in nearly all campaigns for the Delegate seat, yet it never happens.
Finally I also want us to focus on our relations with our close friends. Our diplomatic network is huge, and many of our partners already have their own spheres and interests: so do we. Of course this doesn't mean I'm against cooperation past our close circles, but we need a hierarchy in how we approach diplomacy.
East Pacific Sovereign Army
To put it bluntly: EPSA is weak (small). Its activity and ability to project power was in the past tied to how good its leader was, not anymore. Despite Vor being great at leading troops and displaying impressive activity levels he couldn't summon new soldiers out of nowhere. In my opinion this issue stems from a lack of direction from the region, and a complete failure in outreach. All are issues which can be fixed.
Ironically these two issues go in pairs. You want the army to be more visible by posting op reports visible to all, to advertise it more as a valid path to take alongside FA, etc. You want to reach out to civilians about whether or not they'd like to join a militia/reserve system. TEP was good at this in the past: we brought many civilians during the days of the civilian militia discord server. Unlike how RA can be improved by moving back to the main server here we need efforts from the branch to be more seen.
World Assembly Affairs
First off, an absolute: Delegate votes in the WA will always follow the results of WAA votes held in the main server.
Now I'd like to see more discussion around resolutions. We don't do that much even though it's the bare minimum. In the SC we can definitely get FA involved to educate people around points they might not know–or otherwise simply give their thoughts to spring up discussion. In the GA it's definitely trickier given there is less interest–which does not prevent us from still trying. Remember that many newcomers first talk to us about their Nation's statistics, issues and policies, meaning they could also take interest in discussions around the GA.