[hr]
HMG Foreign Update
[hr]
Early March Update
[hr]
February 2021 Parliament Election Results
Theodore Bedford (BRP): 15 votes (10.49%)
Alistair Brandon (IND): 20 votes (13.99%)
Eli Hesial (TA): 8 votes (5.59%)
John Laurens-Wessex (SPOG): 16 votes (11.19%)
Madeline Norfolk (TA): 15 votes (10.49%)
Harvey Rudyard (PDP): 10 votes (6.99%)
L. James Shinkle (BRP): 18 votes (12.59%)
Arthur Somerset (BRP): 21 votes (14.69%)
Crushita Telcontar (IND): 20 votes (13.99%)
[hr]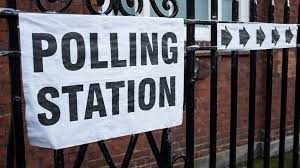 The winners of the February 2021 General Election are displayed based on their result in the election, starting with the highest, and with tied individuals being sorted and given preference by whomever registered first. No absentee ballots were received by the Royal Electoral Commission, so the final results are as follows:
Arthur Somerset (BRP)
Grey (Australia)
21 votes (14.69%)
Crushita Telcontar (IND)
University-Rosedale (Canada)
20 votes (13.99%)
Alistair Brandon (IND)
Caithness, Sutherland and Easter Ross (Scotland)
20 votes (13.99%)
L. James Shinkle (BRP)
Cities of London and Westminster (England)
18 votes (12.59%)
John Laurens-Wessex (SPOG)
Dublin Bay-South (Ireland)
16 votes (11.19%)
Theodore Bedford (BRP)
Monmouth (Wales)
15 votes (10.49%)
Madeline Norfolk (TA)
Cher (France)
15 votes (10.49%)
[hr]
MAJORITY: NO CLEAR MAJORITY
Loyal Opposition: SPGB
[hr]
The Gibraltarian Election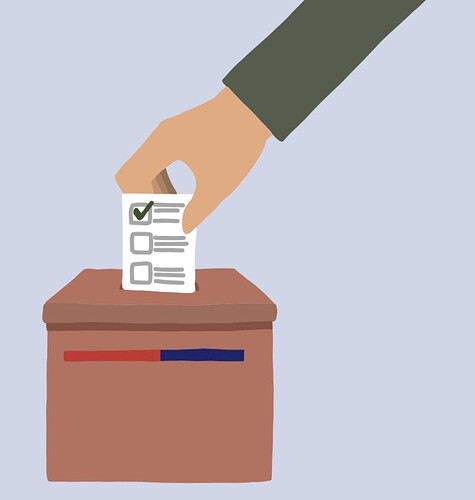 Follow his loss of a seat in the House of Commons, Eli Hesial stood to be the next Speaker of the Gibraltarian House of Assembly. After a hiccup and a half, he was duly elected, beating out abstain, and William Rhys, the Prince of Wales, was appointed as the new Governor following Alistair Brandon's resignation to focus on the upcoming Parliamentary term.
The House of Assembly has already become quite busy and is expected to stay busy.
[hr]
Prime Minister Selection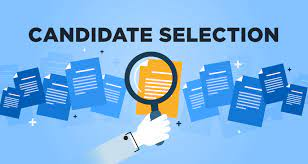 The two candidates for 10 Downing St. were the Hon. MP for Ireland, John Laurens-Wessex, and the Hon. MP for Scotland, Alistair Brandon. Both came into the process without a predetermined majority. However, after some questions by their colleagues, the House of Commons voted in favor of Alistair Brandon, 5 to 2. After answering questions from the House of Lords, they voted unanimously to confirm Alistair as the Prime Minister for the 48th Parliament. Shortly after the state opening, John Laurens-Wessex issued a public statement forming the Opposition
[hr]
First Week of the New Government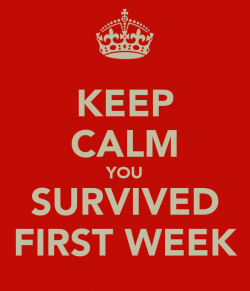 Prime Minister Alistair Brandon issued an opening statement addressing the region.
"Firstly, I want to thank everyone who has supported our campaign for 10 Downing. We made it! We passed the Commons with a vote of 5-2 and we were confirmed by the House of Lords unanimously! Already, this Government is starting off its term with three victories and it is thanks to all of you who supported us for helping us get here. We couldn't have done it without you. Now that we are here I hope to see you beside us as we take this premiership from start to finish. We will have our work cut out for us. We are counting on you to be there for us just as you count on us to be there for you. With each other, we will make this term one of the greatest in our history. Again, and I cannot say it enough, thank you all."
Following other miscellaneous announcements, the cabinet was put together and is as follows:
Deputy Prime Minister: Madeline Norfolk
Foreign Secretary: Nosma
Home Secretary: L. James Shinkle
Culture Secretary: Rhea Amsburg
Attorney General: JJ Douglas
A mixture of citizens old, new, returning, and experienced, this term is planned to reset the standard, and set it high at that.
Already the Government has opened Citizen of the Month nominations with a record number of submissions. The Culture Secretary has begun discussions on weekend game nights. The Home Secretary has gotten his bearings on the MCL and more importantly, the set up of his staff. The Foreign Secretary has gotten the ball rolling on the World Assembly front by appointing Isabella Kensington to be the World Assembly Minister. And the Attorney General has set out to finish the court case started by last Government in addition to future plans to discuss with the Government and potentially ask the Court.
[hr]
What to Expect Next


Parties, festivals, games, voice chats, good vibes, a wedding, and more! Come check out the Kingdom of Great Britain and take part in all we have to offer! We will be in touch with your leadership shortly to discuss get togethers to ensure we are keeping up with both our political obligations and our social obligations!
Thanks for Reading!
We hope you enjoyed this small look into what's been up with us as of late!