The Oan Isles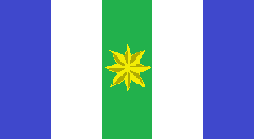 Introduction
The Realm of the Oan Isles is a democratic island nation located in the Pacific Ocean. We are open to the world and have, accordingly, established this page to engage with you. Before we plunge into the nitty gritty of diplomacy, here is some brief info on our nation.
The Oan Isles has been inhabited for 2,000 years and has existed as a nationstate for 800 of those. We conquered, lost and attempted to conquer much over the South Pacific over the past eight centuries. Through hard work and ingenuity, we built a 340 billion dollar economy built on services and industry.
Faced with an aging and densely packed population, we continued (and still continue) to approach international politics and economics with tenacity and energy. Our democratic government supports the development and freedom of each person, while permitting free enterprise and uniting people who speak different languages, have different faiths and belong to different ancestries. Minority rights are balanced against majority rule of the predominantly Christian, Oan and Oan speaking majority.
The Oan Isles affirms the following basic values and ideals that guide our foreign policy:
[ul][li]Democracy: We believe that the people of every nation should live in a country in which they can participate and influence the workings of power.
[li]Sovereignty: We believe that every nation has the right to govern its own affairs and engage on the world stage as an independent and free nation.
[li]Multilateralism: We believe that the solutions to social, political and economic problems lie in working together and not only tolerating, but using our differences for the good of all.
[li]Diplomacy: We believe that all conflicts can be diffused peacefully and all disagreements can be resolved peacefully and amicably.[/li][/ul]
Basic Information
[ul]
[li]Native Name:i Rohe ta i Kōa (or ti Motu ta ki Oa)
[li]National Motto: "Haere a mutu"
("Continue, regardless")
[li]National Anthem: 'Oa, makaati u Rangitanga ta i Moana'
('God, bless the Emperor')
[li]Capital: Toka (La Rochelle)
[li]Largest city: Kokoru (Port of the Rock)
[li]Official language: Reōa (Oan language)
[li]Major religion(s): Polynesian Evangelic Protestant Christianity
[li]Demonym: Oan
[li]Population: 8,610,000
[li]Density:
195/km²
[li]Area: 44,150km²
[li]Water: negligible
[li]Government type: Constitutional monarchy and semi direct democracy
[li]Leader:Emperor Oaloanu
[li]Head of Diplomacy and Immigration: Locklyn Le Roy
[li]Founding: 1200 CE
[li]Constituting document: Treaty of Sanglong and the Constitution of the Oan Isles
[li]Currency: Oan dollar (OA$ or OAD)
[li]GDP: SH$340 billion
[li]GDP per capita: SH$39,500
[li]Time zone: West Pacific Time
[li]Internet TLD: .oa
[li]Date format: mcyy/mm/dd
[/li][/ul]
Policy
The Oan diplomatic apparatus is helmed by the Head of Diplomacy and Immigration, presently Locklyn Le Roy, who engages with other nations on our behalf. The National Council as a whole develops foreign policy and makes decisions on foreign affairs. As such the policies of the Portfolio of Diplomacy and Immigration are guided by two things: the Constitutional principles upon which our nation is founded and the practical problems that we face and the solutions we need to address them. In general diplomatic staff are immune from prosecution or subpoena, and embassies are free from search and seizure.
Relations
[ul][li]Kuthernburg: We share agreements on a number of issues such as travel and mutual defence, while also possessing a long history of trade and mutual investment.
[li]Staynish-Caltharus Empire: We share a close bond spanning centuries, catalysed by the War for Konoa in the 19th century.
[li]Polynesian Union: We share a strong and close bond with the Union, with whom we share a monarch, The Emperor of Polynesia and of whom we share ancestry.
[li]Tuvaltastan: We have had a close history of trade and commercy, mutual defence and diplomatic recognition.
[li]Dragonia: We share close relations and a mutual inclination towards monarchy.
[li]Furnifold: We share a very close relationship spanning beyond war to investment and commerce.
[li]Blueacia: We share a strong bond. Our shared history ranges in scope and strengthens itself through centuries if financial interdependence.
[li]Mexregiona: The Oan Isle has close relations with this Atlantian nation.
[li]Atlae Isles: As a fellow monarchy and democracy, the two countries formed a natural relationship.
[li]Tretrid: This cold northern country has been a close friend.
[li]Latianburg: We participated in an operation to liberate the nation from terrorists, an example of our close relationship and shared ideals.
[li]Nacata: We share a close relationship, at the forefront of which is our investment in that country.
[li]Yor Isles: After fighting to liberate the nation from the Greater Xagrurgian Empire, the two nations built firm relationship.
[li]Axdel: This fellow Auroran nation has proved not only a great commercial ally, but a good strategic partner especially during the Auroran-Pacific War.
[li]Asendavia: Although the Oan Isles and Asendavia have divergent views, geopolitical interests have cultivated some working together and mutual recognition.
[li]Free Syllvin: This Gondwanan nation has exchanged diplomatic recognition and trade exists. Although the first application was rejected, the second pulled through[/li][/ul]
Membership
The Oan Isles is a member of the following international organisations:
[ul][li]Peacekeeping Forces of Urth: This body promotes peacekeeping, election monitoring, disaster relief and humanitarian aid.
[li]Polynesian Union: This is a personal union of four Polynesian countries: Asian Pacific Islands, East Polynesia, Konoa and ourselves, under a ceremonial shared monarch and a general desire to unite the Polynesian people and protect their interests.
[/li][/ul]
Links
[ul][li]Oan News
[li]Oan Main Page
[li]TEP/WA: [nation]The Oan Isles[/nation]
[li]Oan Economy
[li]Oan Politics
[li]Oan Society
[li]Oan Military
[li]Oan Universities
[li]Oan Demographics
[li]Oan Cities
[li]Oan Banks
[li]Emperor of Polynesia
[li]Oaloanu
[li]Polynesia
[li]Polynesian Union
[li]Asian Pacific Islands
[li]Konoa
[li]East Polynesia
[li]Polynesian Defence Pact[/li][/ul]
Announcements
08/08/2017 - Invitation to form the Auroran Union
09/08/2017 - Response to Vekaiyun fleet in Gronmund Port
09/09/2017 - Support for the victims of Typhoon Mable
[spoiler]A.[/spoiler]
Conclusion
Feel free to apply, although the Portfolio reserves the right to grant or reject any application or request. Feel free to ask for diplomatic relations, embassies, free trade and so on, but the Portfolio reserves the right to accept or reject any application and to renegotiate the terms we impose on ourself and expect your nation to do the same. We wish you all the best.
Locklyn Le Roy
Head of Diplomacy and Immigration
Member of the National Council
The Oan Isles
[hr]
[spoiler]
07/08/2017 - Page made
07/08/2017 - Added additional information
07/08/2017 - Added links
07/08/2017 - Fixed errors.
08/08/2017 - Added links
08/08/2017 - Fixed links
08/08/2017 - Added announcement
09/08/2017 - Added announcements
29/11/2017 - Edited Introduction[/spoiler]