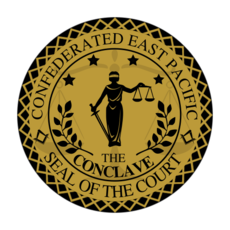 The Office of the Viceroy announces the beginnings of a Referendum on a Proposal for Amendment to the Concordat. This Proposal for Amendment was introduced and debated here and was officially proposed by the Magisterium here.
NOTE: Only current Citizens, verified by those listed here, may vote on the Proposal for Amendment.
Voting Procedure
Voting is open for a period of approximately one week from the time this referendum is announced until 2023-11-12T19:53:00Z. The vote will close after this time.
Votes made or edited after this time will not be counted. Votes cast from non-Citizens will be not be counted and are liable to penalty as voter fraud.